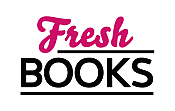 Finish off the year with great December reads
"A melodramatic and tragic love story..."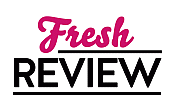 Reviewed by Magdalena Johansson
Posted February 1, 2019

THE DYING OF THE LIGHT engrossed me from the very first page. I love reading books set in the American south, especially books that have romance, tragedy, and of course, a wonderful gothic feeling.
Diane Cooke knows she must marry someone rich so that she can save the Saratoga, the grand house that has been in her family for generations. Captain Copperton is nouveau rich, and he's determined to have Diana, who in turn sees a man that can save her beloved family home. Copperton, however, is a cruel man, and their marriage is less than happy, though their son brightens Diane's life. Years later, a young man will enter Diane's life, and he will be both a blessing and a curse...
For those of you who love books set at the beginning of the 20th century, passionate love stories, and melodrama, THE DYING OF THE LIGHT is a perfect book to read. I loved Robert Goolrick's writing style; he makes the story come alive. I especially loved the beginning of the book when we are introduced to the wild Diana, whose beauty and fate becomes legendary. I loved reading about Diana's childhood and how she is taught to ensnare a rich man. The ending was a surprise that I quite liked. Now I can't wait to read Robert Goolrick's other books!
SUMMARY
It begins with a house and ends in ashes . . .
Diana Cooke was "born with the century" and came of age just after World War I. The daughter of Virginia gentry, she knew early that her parents had only one asset, besides her famous beauty: their stately house, Saratoga, the largest in the commonwealth, which has hosted the crème of society and Hollywood royalty. Though they are land-rich, the Cookes do not have the means to sustain the estate. Without a wealthy husband, Diana will lose the mansion that has been the heart and soul of her family for five generations.
The mysterious Captain Copperton is an outsider with no bloodline but plenty of cash. Seeing the ravishing nineteen-year-old Diana for the first time, he's determined to have her. Diana knows that marrying him would make the Cookes solvent and ensure that Saratoga will always be theirs. Yet Copperton is cruel as well as vulgar; while she admires his money, she cannot abide him. Carrying the weight of Saratoga and generations of Cookes on her shoulders, she ultimately succumbs to duty, sacrificing everything, including love.
Luckily for Diana, fate intervenes. Her union with Copperton is brief and gives her a son she adores. But when her handsome, charming Ashton, now grown, returns to Saratoga with his college roommate, the real scandal and tragedy begins.
---
What do you think about this review?
Comments
No comments posted.

Registered users may leave comments.
Log in or register now!