"Will Ahmare's quest to rescue her brother cost her everything?"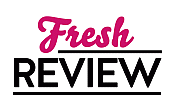 Reviewed by Debbie Wiley
Posted January 13, 2019

Fantasy Urban | Romance Paranormal
Duran has been imprisoned and tortured by Chalen the Conqueror for just over twenty-one years and only his determination to kill his father as revenge has kept him going. Meanwhile, Ahmare wants to rescue her brother from the clutches of Chalen, who abducted him a few days earlier due to a theft. Ahmare has no idea just how far she will have to go to save her brother... but she's willing to risk everything, even if it means working with the very dangerous and deadly Duran. Will love conquer all or has their time run out?
Whew! I'd forgotten just how intense a  Black Dagger Brotherhood book can be since I'm behind on reading the series. J.R. Ward goes straight for the jugular from the very first page. The scenes of torture aren't easy to read, and I admit to being a little squeamish over the entire prologue. However, J.R. Ward is never gratuitous with violence so I read on... And wow, what a story of redemption despite the horrific abuse!
PRISONER OF NIGHT is part of the Black Dagger Brotherhood  world but can easily be read on its own merits. References are made to the Brotherhood, the Scribe Virgin, and the lessers but the central story in PRISONER OF NIGHT doesn't revolve around any of those elements. Instead, it focuses on Ahmare and Duran, both fighting different kinds of battles. In fact, PRISONER OF NIGHT is an excellent way to get a taste of J.R. Ward's writing style and to whet one's taste for the Black Dagger Brotherhood.
I love both Duran and Ahmare. Ahmare's deep love for her brother shines as we see her willingness to sacrifice herself for someone she loves. Her idea of the divides in people's lives is a fascinating thread throughout the storyline. But Duran... oh Duran! I don't know how he manages to conquer such horrific abuse and still have a heart, but I love him all the more for doing so! J.R. Ward is a master at taking broken heroes/heroines and showing the light that can shine in the darkest of nights, and boy does she ever do this with Duran. PRISONER OF NIGHT is a phenomenal read and has me dying to jump back into the Black Dagger Brotherhood series!
SUMMARY
From #1 New York Times bestselling author J.R. Ward comes an unforgettable story of passion and vengeance in the Black Dagger Brotherhood world.
When Ahmare's brother is abducted, there is nothing she won't do to get him back safely. She is unprepared, however, for the lengths she will have to go to save his life. Paired with a dangerous but enticing prisoner, she embarks on an odyssey into another world.
Duran, betrayed by his father, imprisoned in a dungeon for decades, has survived only because of his thirst for vengeance. He has been biding his time to escape and is shocked to find an unlikely and temporary freedom in the form of a determined young female.
Battling against deadly forces and facing unforeseen peril, the pair are in a race to save Ahmare's brother. As time runs out, and the unthinkable looms, even true love may not be enough to carry them through.
---
What do you think about this review?
Comments
No comments posted.

Registered users may leave comments.
Log in or register now!