"A steamy, action packed, can't stop read!"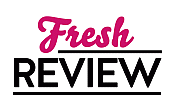 Reviewed by Annetta Sweetko
Posted January 5, 2019

Romance Erotica Sensual | Romance Western
Samantha Ryder had spent the first 16 years of her life in the little town of Deerhaven, California and hero worshiping and antagonizing Hunter Steele, well at least antagonizing his dates. She moved away and though she visited her aunt and the townsfolk she had gotten on with her life to become a cop in Detroit. When she finds out her aunt has died of an "accidental overdose", she comes back ready to find the truth, because there was no way that happened. She should have known Hunter would still be there and is now the sheriff. She's not about to let him stop her and to her surprise he doesn't plan to. He has other plans.
Hunter had always adored Samantha or "Pixie Pest" as he called her and when he sees her all grown up he is floored. Something about this not so "pixie" woman sets him on fire. A distraction he doesn't need right now until he realizes she understands his world and she could be an asset, Of course, this helps as he tries anything and everything he can to make her stay. Offer her a job and a very warm bed could be a good start. But can he protect her from the hell that is coming their way?
I have said a number of times in reviews that you will not want to put a particular book down -- that is not the case with ONE TOUGH COWBOY -- in this case, you cannot put it down. Authors Lora Leigh and Veronica Chadwick throw you right into the action, and you go non-top to the last page.
Samantha and Hunter have a sweet history but now that they are grown up they burn up the pages together while trying to work out the death of her aunt, his uncle and another member of the small town they both grew up in. It doesn't take long before they realize it is beyond anything they could have imagined and Sam's ex-fiance is a surprise part of the danger.
The pages are action-packed, with characters that make you want to move to a small town to feel the love and others that make you glad you didn't. There is also one character, Jacob, that I really would like to see more of as he is an intriguing, secretive, good guy.
If I gave stars for reviews I would have to give this five plus because when I did manage to put it down I was wondering what was going on in the town, would Sam give in to the emotional and physical pull and would they manage to work together when she tended to make everything a contest, and she hated to lose. ONE TOUGH COWBOY will stay with you, make you think, make you sigh and make you want more.
SUMMARY
First in a brand-new series from #1 New York Times bestselling author Lora Leigh and Veronica Chadwick about one man's pursuit of justice—and unbridled desire.
LAW AND ORDER. For as long as Samantha can remember, Hunter—a man as strong as steel, with a heart of gold—has been her hero. It came as no surprise to Samantha when she found out that the ranch-hardened cowboy who always protected her from bullies went on to become the town's sheriff. What does surprise her is how incredibly hot he still is. And how much she still wants him…
PRIDE AND PASSION
And, lo and behold, Hunter still has feelings for Samantha. The long-smoldering heat of their innocent flirtation has grown into a full-raging fire. But when tragedy strikes, and their small-town community is shattered, Hunter vows to do everything he can to keep his childhood sweetheart safe. But can Samantha trust that Hunter has her best interests at heart…and that, after all these years, his love is true?
---
What do you think about this review?
Comments
1 comment posted.
Re: A steamy, action packed, can't stop read!

Wowsers! What a great review! Thanks!
(Kathleen Bylsma 5:48pm January 8)
Registered users may leave comments.
Log in or register now!