"They go HUNTING DANGER and find each other!"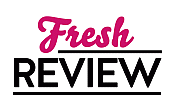 Reviewed by Annetta Sweetko
Posted January 5, 2019

Romance Suspense | Romance Erotica Sensual
Nova Blair gets a message from a friend Layla who invited her to visit and do things that she knows Nova wouldn't want to do for anything. With those simple words, she knows her friend is in trouble as it was a code from their foster homes days. Nova gets help from her friends at Redemption Harbor Consulting and she plans a rescue. The last thing she wants or needs is for Gage Yates to tag along and go HUNTING DANGER.
Gage, a former Marine now computer hacker, has an attraction for the feisty Nova, but as one of the owners of the consulting company she works for, he refuses to give into that attraction. When she requests use of the company jet and time off, he knows she is hiding something and has to help whether she likes it or not. Immediate danger does have a way of forcing someone to set their priorities right, and this danger gives Gage that opportunity.
Finally! HUNTING DANGER is the story most readers have been waiting for. This story is solely centered on Gage and Nova, though others of the team do come in handy during the danger. Fans of author Katie Reus' Redemption Harbor series have been getting bits and pieces of this couple, and I for one wanted to see how they would work out. For anyone not having read earlier books in this series might not appreciate the nuance of this couple's plight, but having seen the snippets I believe this book fits them perfectly. He is jealous, protective and can be overbearing, but he knows her well enough to know when to step back and let her do what she must. Nova's first opinion of Gage was that he was a jerk and he didn't do a lot to change that idea. The dialogue between them was at times just plain rude, but it was fun to read, knowing both were hiding an attraction toward the other.
HUNTING DANGER does not disappoint in any way. Nova is amazing, a strong, independent woman who grew up in a crappy situation and still knows her worth and how to come to the aid of those she considers family. Nothing and no one is going to stop her from helping her friend. The fact that Gage does a bit of back and forth dance with her emotions was a bit irritating at times, but he finally sees the light and knows what he wants. Her!
This book is fast paced, flying into the action almost from the first page and doesn't stop until the last page. This author knows how to take her characters, mix in a little action, danger and drama and have the most amazing romance books around. There is an element of humor that slides in and out of the pages especially when Nova uses her favorite pet names for Gage -- Dumb... . No, wait you're going to have to read HUNTING DANGER to find out her pet names. This one is going on my TRA (to read again) shelf along with many others Ms. Reus has written.
SUMMARY
From USA Today bestselling author Katie Reus comes the next story in the explosive Redemption Harbor series where sparks fly and so do bullets…
The one woman he wants…
When a childhood friend needs help, Nova doesn't hesitate. They endured the foster system together, forging a bond Nova can't ignore. Relying on her friends from Redemption Harbor Consulting—including Gage, the computer genius she's falling for—is out of the question. She used to work for the CIA and she's trained—she can handle this. Besides, the whole team is working on their own important jobs. She's not going to drag anyone away when she's not sure it's necessary.
Is the one he can't have…
When Nova asks for time off out of the blue—and use of the company jet—former Marine Gage takes note. Of course, he notices everything about Nova. But as one of her bosses, his growing attraction to her is a line he won't cross. However, that doesn't mean he'll let her run straight into danger—and a quick hack of her computer proves she's gotten in over her head. Gage is coming along for the ride, whether the sassy assistant likes it or not. He'll do whatever's necessary to save her friend…and keep Nova out of the clutches of a lethal enemy who won't hesitate to kill anyone who gets in their way.
---
What do you think about this review?
Comments
No comments posted.

Registered users may leave comments.
Log in or register now!