"A good beginning to a provocative read."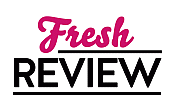 Reviewed by Annetta Sweetko
Posted January 5, 2019

Romance Erotica Sensual | Romance Suspense
Tristan Red has no memory of his former life. All he knows is a military action that had gone horribly wrong had put him in the hands of the agency he now works for. He's a killer, told who and when and he does the job, without a second thought, until he walks into her hotel room and hears her calling out his name. A memory flashes, for only and second, and he finds himself walking away for the first time ever.
Isabel Foster had loved and lost Tristan so many years ago. She tried to move on but just couldn't do it. When she finally comes face to face with the man he has become, she is shocked. He is so cold but when he protects her and hides her away she sees moments of the old Tristan. Too bad there is a contract on her head, and he's the one who should be pulling the trigger. Can he become the old Tristan again, or is it really too late for both of them? He knows they won't let him go or let Isabel live if he doesn't do something.
THE RED LEDGER: PART 1 is an action packed novella (116 pages) and in case you have not heard it ends in a cliffhanger. Cliffhangers are something I normally avoid, but all I read about this series had me giving in and trying it. I was truly surprised at how much I really enjoyed this novella by author Meredith Wild. I feel that though there are not that many pages to this offering, there is a lot of back story, enough to let you know what Isabel and Tristan had gone through and see them as they are now. We get a really clear picture of Isabel's life as a young woman in love with Tristan as they plan the future. His choice of the military is explained as something he had to do and Isabel waited until there was nothing and no reason to wait. THE RED LEDGER: PART 1 ends with Isabel being sent off while Tristan takes care of business.
THE RED LEDGER: PART 1 is an intriguing read with a cold, calculating killer, who just might or might not be all bad; a woman who believes that the man she loved might still be there; plenty of action, intrigue and many questions that you will need to be answered. A very good start to a serial that should stay with you long after you close the book.
SUMMARY
Heís death for hireÖ
Some people measure life in hours. Days. Weeks. I measure mine in kills. A covert military mission gone wrong robbed me of my memory and any link to my past. This is my existence now. I execute and survive. Nothing more, nothing less. I was ready to write Isabel Fosterís name in my ledger of unfortunate souls until she uttered the one word that could stop the bullet meant for her. My name.
She knows my face. She knows me. Sheís the key to the memories Iím not sure I want back. Now nothing is simple. I still have a job to do, and my soul isnít worth saving. Iím not the man she thinks I am. I canít love her. And sparing her life puts us both in the crosshairs.
---
What do you think about this review?
Comments
No comments posted.

Registered users may leave comments.
Log in or register now!