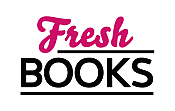 Curl up with a great March read!
"Fast-paced, action-packed, amazing finale to this thrilling series!"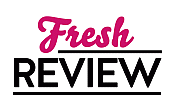 Reviewed by Annetta Sweetko
Posted January 3, 2019

Romance Suspense | Romance Paranormal
Jack Lancaster worked as a consultant to the FBI with a deep affinity for cold cases. He is good at solving those but mostly he keeps an eye out for those that hint at fires. As a survivor himself, he knows that his enemy is still out there, despite what the law says. Though he is good at what he does he is finding that is that the more of these cases he solves the darker he feels. Then Winter Meadows walks into his life as his meditation therapist. She soon makes him feel UNTOUCHABLE, no worries about the past or danger, no darkness, finally at peace. He certainly would like to get to know this woman better, but he fears his past would endanger her. While trying to find him, Zane has returned. The evil con man now has money and power and wants to get rid of past worries, starting with Jack and his family.
Winter Meadows is an orphan with an innate ability for hypnosis, which she used as a child to save a fellow foster child from a predator and was taken in by that girl's aunts, giving the stability she never expected. But complications are a part of her life as she is on the run from a stalker. She thought she had handled the problem but stalkers don't always go away easily, so as she helps Jack, she finds she needs his help too.
UNTOUCHABLE is the finale of author Jayne Ann Krentz's Cutler, Sutter and Salinas trilogy, and wow what an absolutely perfect way to end this series. For those who have not read the other books (WHEN ALL THE GIRLS HAVE GONE and PROMISE NOT TO TELL) Max Cutler, Cabot Sutter, and Jack are survivors of a fire set by cult leader Quinton Zane. The children were rescued by the man who would become the boys' foster father Anson Salinas, but their mothers did not survive. You need not read those books first, as UNTOUCHABLE is a stand-alone, but for the full impact, you just might want to read them in order.
UNTOUCHABLE is an engrossing page-turner that flows smoothly, with characters that come to life as realistic and likable or in the case of the bad guy, and as there is really more than one involved here, you can't wait for them to get theirs. We also get to go back to Ms. Krentz's world of Eclipse Bay and one of my favorite characters Arizona Snow, who has adopted Jack and Winter as people who belong to the Bay. The brothers, wives, and foster father all jump in to help put an end to the nightmares they have all endured -- but you will have to read UNTOUCHABLE to navigate through all the twists and turns expected in a Jayne Ann Krentz novel. Just do as I did ... sit down, hold on and enjoy!
SUMMARY
A man's quest to find answers for those who are haunted by the past leads him deeper into the shadows in this electrifying novel from the New York Times bestselling author of Promise Not to Tell.
Quinton Zane is back.
Jack Lancaster, consultant to the FBI, has always been drawn to the coldest of cold cases, the kind that law enforcement either considers unsolvable or else has chalked up to accidents or suicides. As a survivor of a fire, he finds himself uniquely compelled by arson cases. His almost preternatural ability to get inside the killer's head has garnered him a reputation in some circles--and complicated his personal life. The more cases Jack solves, the closer he slips into the darkness. His only solace is Winter Meadows, a meditation therapist. After particularly grisly cases, Winter can lead Jack back to peace.
But as long as Quinton Zane is alive, Jack will not be at peace for long. Having solidified his position as the power behind the throne of his biological family's hedge fund, Zane sets out to get rid of Anson Salinas's foster sons, starting with Jack.
---
What do you think about this review?
Comments
1 comment posted.
Re: Fast-paced, action-packed, amazing finale to this thrilling series!

Oh man! I have to catch up! Thanks for the review!
(Kathleen Bylsma 5:21pm February 14)
Registered users may leave comments.
Log in or register now!