"Fascinating, out of this world, finale"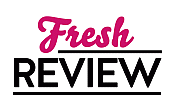 Reviewed by Annetta Sweetko
Posted January 2, 2019

Thriller Paranormal - Supernatural | Romance Paranormal | Romance Suspense
Tasha Solomon tried her whole life to downplay her psychic abilities, but despite her best work, she becomes a target of a society that is kidnapping and "studying" psychics. Following her rescue she is watched and protected by Guardian John Brodie but when the FINAL SHADOWS reach out will he be enough to keep her safe. Brodie is part of a secret network devoted to the protection of psychics after having lost his wife Elizabeth, who was a psychic. The man might have closed himself off but what he feels for Tasha has little to do with being her Guardian.
FINAL SHADOWS will simply blow your mind. The truth finally comes out exposing Duran for what/who he is as well as revealing more of the backgrounds of the power behind the different forces and those that come together to end the danger for the psychics. F.B.I. Agent Noah Bishop and his wife Miranda join the teams; giving us another look at a fav couple; Murphy, the go-between, and woman with more answers than anyone knew there were questions; and the mystery man Duran. Then, of course, there are the other characters from past books that want to rescue those taken and end the danger, giving them all a much deserved HEA.
Not everything is dramatic seriousness with mixtures of fear and danger. There are some lighter moments with Pendragon, a telepathic cat. Then, of course, we watch as the couples who are bonding grow even closer especially Tasha and Brodie, but the others from past books are involved in the FINAL SHADOWS around them. I was really thrilled for this couple as Brodie has been a favorite of mine and Tasha fits him perfectly.
In this finale of the Bishop Files trilogy author Kay Hooper gives us the closing with some out of this world surprises that are so totally unexpected you will catch yourself questioning what you just read. It might not be completely necessary to read THE FIRST PROPHET and A DEADLY WEB to enjoy FINAL SHADOWS, but I would really suggest you read them in order to get the full impact of the whole story line. A definite must-read for any Kay Hooper fans - just hold on tight!
SUMMARY
A desperate underground war with the survival of millions at stake looms in the electrifying conclusion of the New York Times bestselling Bishop Files Trilogy.

Tasha Solomon's world turned upside-down when the psychic abilities she had tried so hard to live with in secret suddenly made her a target stalked by unseen enemies.

John Brodie is by nature, by training, and by instinct a Guardian. He is a member of an intricate and secretive network of individuals who have devoted their lives to the deadly struggle of saving psychics in danger of being taken or being killed. It is a war very few other people even know exists, and yet its tentacles stretch deeply and dangerously into every aspect of society.

Tasha has abilities not even she is aware of, abilities that the other side would give virtually all they possess to destroy. And if being hunted like an animal were not bad enough she has to learn how to become a warrior in a battle she did not choose, to save people she does not know, and possibly even the very world around her.

If John Brodie can keep her alive long enough.
---
What do you think about this review?
Comments
No comments posted.

Registered users may leave comments.
Log in or register now!