"We don't choose the ones we love..."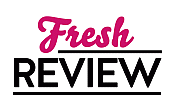 Reviewed by Monique Daoust
Posted December 20, 2018

After another date gone wrong, Taryn Landry was walking slowly home when the music from a local bar stopped her in her tracks. Against her better judgment, Taryn walked in and did something she had never done before: she went on stage and sang. Maybe she would have been a songwriter if her sister Nia hadn't been killed in the Long Acre High shooting. After her performance, she panics and runs out straight into the arms of a very good-looking dude. But his eyes seem strangely familiar ... But Lucas Shaw doesn't date anymore. If he did, nothing could stop him from asking this woman on a date, but no one has recognized him, and no one must know that he is Shaw Miller, the brother of the Long Acre shooter.
THE ONE YOU FIGHT FOR is nearly as exciting as THE ONES WHO GOT AWAY, the first book in the series of the same name; book one being unique in its genre. The situation in this installment is exceptionally volatile: try to imagine being attracted to someone you should never even consider. Shaw and Taryn are still very much affected by the shooting, even though it happened fourteen years ago. It practically stopped Shaw from living, and Taryn only fares slightly better. She has her friends and a successful career but she is consumed by her research on school shootings; all she does is teach and do her research.
THE ONE YOU FIGHT FOR is one of those books that I read on two levels: how the characters handle it, and how I might deal with the situation, and for that reason, this was an even more thought-provoking book than I had anticipated. Roni Loren conveys with passion and emotion the pain, panic, and awful memories Shaw and Taryn have experienced, their seemingly empty lives, as well as the inescapable chemistry they try to fight. I was a bit surprised but extremely pleased at how Taryn handled Shaw's big reveal. There was not as much drama as I had expected, but it was logical. I also loved how the author stayed focused on the real issues, and Shaw and Taryn falling in love was certainly one of them. For once, the need to avoid relationships was justified, and not a plot device.
Taryn was a favorite of mine from early on, and I'm pleased to see that Ms. Loren's characters have remained consistent throughout the series so far. This said, THE ONE YOU FIGHT FOR stands entirely on its own, but reading the previous books will definitely not be a waste of your time if you haven't already. The friendship between the women, Taryn and her friends Liv, Becca, and Kincaid, is as strong as ever, and the superb dialogue makes that friendship palpable and feels genuine. In fact, Kincaid nearly steals the show with her bubbly personality, and I cannot wait to read her own story; she is so alive that she almost jumps off the page, but what ails her? Additionally, Taryn's parents are also exquisitely crafted characters.
A couple of details that tampered my enjoyment, just a teeny bit: a plot twist that I had unfortunately seen coming, and the sex scenes which I found to slow down the story and brought me out of the story. But all of these quibbles were forgotten because of the extraordinarily moving end of the book. The ending was intense, gut-wrenching, poignant, and supremely emotional. THE ONE YOU FIGHT FOR is a great book to start with in 2019!
SUMMARY
How hard would you fight for the one you love?
Taryn Landry was there that awful night fourteen years ago when Long Acre changed from the name of a town to the title of a national tragedy. Everyone knows she lost her younger sister. No one knows it was her fault. Since then, psychology professor Taryn has dedicated her life's work to preventing something like that from ever happening again. Falling in love was never part of the plan...
Shaw Miller has spent more than a decade dealing with the fallout of his brother's horrific actions. After losing everything—his chance at Olympic gold, his family, almost his sanity—he's changed his name, his look, and he's finally starting a new life. As long as he keeps a low profile and his identity secret, everything will be okay, right?
When the world and everyone you know defines you by one catastrophic tragedy...
How do you find your happy ending?
---
What do you think about this review?
Comments
1 comment posted.
Re: We don't choose the ones we love...

Now this a subject requiring delicate handling! Sounds as if
's. Loren has successfully done so. Great review and thank
you.
(Kathleen Bylsma 4:00pm December 29)
Registered users may leave comments.
Log in or register now!