"Forgiveness is not always in the cards..."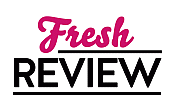 Reviewed by Sandra Wurman
Posted December 20, 2018

STRAWBERRY HILL is the fifth book in Catherine Anderson's Mystic Creek series. As always each story in this lovely series stands alone.
Have you ever heard the expression "life isn't fair?" Well for many of the characters in this book that would be an accurate mantra. Life just didn't play fair and circumstances piled up against them. Luckily they're tough enough to break through barriers and find measures of success, and perhaps find a life that did ultimately provide some goodness.
Slade spent most of his life building a successful business as a well- respected rancher. The one thing he always wanted was a family. Sure, he has some extended family but the one woman he saw as his future, Vickie, abruptly ended their engagement. And believe it or not, Slade never filled the void she left. The future of his ranch, as he approaches mid-sixty, is in question. The likely candidate to take over is his niece, but Erin had joined the sheriff's department and lately is too busy to visit her favorite uncle.
Wyatt, Slade's foreman, has developed a tough demeanor with Erin. He know that his boss covets idea of family, and what most don't realize is behind that facade of being okay, Slade is still nursing a broken heart. Slade hasn't seen Vickie in over forty years. But what's in the past is gone and done. Or is it?
And that's the core of STRAWBERRY HILL... For many folks, the past just doesn't want to fade away in the background. For some it leaves just a glimmer of hope. For others it opens a previously unknown door. And for some, it lays some harsh reminders of deceit.
As always, Catherine Anderson creates totally awesome and unforgettable characters in STRAWBERRY HILL. Slade is a wondrously silent hero who actually speaks the loudest as one of the stars of book. STRAWBERRY HILL breaks the rule that in the end, all should be forgiven. Some seemingly innocent deeds can impact the future in unspeakable ways. STRAWBERRY HILL is a romance about what could have been and what still can be. It's about love and hope.
SUMMARY
The New York Times bestselling author of Spring Forward returns to Mystic Creek, Oregon, where an estranged pair are given a second chance.
As a camp cook, Vickie Brown loves feeding any size crowd in the great outdoors--with one notable exception. She never would have predicted she'd join the crew led by gruff cowboy Slade Wilder, the man who broke her heart just days before their wedding.
Life has gone on since Vickie left him, but Slade can admit his attraction to the one woman he's ever loved remains stronger than ever. If he wasn't in such desperate need of an experienced cook for his paying guests, he would send Vickie packing. He knows better than to seek out the company of the woman who broke off their engagement so many years ago.
Except there's no escaping each other in the confines of the wilderness area, especially once their anger begins to soften in the shared close quarters. But after Vickie finds the courage to confront Slade, it will take a leap of faith for them to put their past behind him, even if it's the only way to recapture their once-in-a-lifetime love.
Excerpt
But as he trained his gaze on the spot, his stomach felt as if it dropped to the ground and bounced back up into his throat. A blond bear cub. Just as Slade realized what it was, it flipped head over heels in the air, slammed back to the earth, and shrieked again. He also heard the rattling of metal chain.

"Damn it! Down, Pistol! Down!"

Whining and trembling with eagerness, Pistol lowered his rump to the dirt. Slade dismounted, tied Bogey to a small tree, and then pushed through the brush to get closer. The cub was a blur of golden fur, frantically trying to free its right front foot from the jaws of a coyote trap. Slade's blood boiled. What kind of idiot set a trap so close to a trail? It was a wonder that Pistol hadn't stepped in it as they came up the mountain. If the steel jaws of a leghold trap snapped closed at just the right angle, bones could be fractured or crushed. The last thing Slade needed was a crippled dog.

As he drew closer, the baby panicked. Not wanting to make the cub hurt itself any worse, Slade retreated to a less threatening distance. He scanned the area, looking for the tracks of a sow or other cubs. His trained eye saw nothing. He also sniffed the air, hoping not to catch a whiff of an adult bear in the vicinity.

He finally concluded that the cub was alone. Otherwise the mother would be facing off with him to protect her trapped offspring, a turn of events that Slade preferred to avoid. Now the question he had to ask himself was, where was the mother? Sows wandered away from their cubs sometimes, and vice versa, but normally a mother and her babies stayed within earshot of each other. This cub was making enough noise to wake drunks on Sunday morning.
---
What do you think about this review?
Comments
No comments posted.

Registered users may leave comments.
Log in or register now!