"A DIRTY LITTLE SECRET is revealed"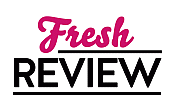 Reviewed by Helen Williams
Posted December 18, 2018

Romance Contemporary | Romance Western
DIRTY LITTLE SECRET is the first book in The Wild Rose Ranch Series by Jennifer Ryan. This is an exciting series about four young women who consider themselves sisters -- though not by blood. I love anything written by Jennifer Ryan because she always gives her female characters such strong and forceful personalities. This story deals with the world's oldest "profession", greed and manipulation, and some deep well kept secrets. This is a great story about how we tend to make assumptions from looking at outward appearances and basing opinions without facts.
Noah Cordero is a modern-day cowboy who loves life on the Montana ranch with his younger sister and his step-father, John Cordero, who taught him everything he needs to know to one day take over running it. But he is in a world of shock when his step-father unexpectedly dies. The shock becomes more unreal when the will is read and he learns that half of the ranch is left to a woman whom Noah knows nothing about. And to add insult to injury the will stipulates that this woman will have to move to and live on the Montana ranch and co-parent with Noah in the raising of his sister as well as running and making decisions regarding the ranch. But when he learns how this woman is tied to John Cordero he feels betrayed.
Roxy Cordero has always felt like she was on her own. She has made every effort to escape from her mother's notorious past. She is estranged from her father. She is haunted by reasons as to why he stopped being part of her life. So she is also shocked by her father's will as well as the stipulations. But she truly feels betrayed by an additional bequest in his will.
Noah and Roxy start out with a strictly business relationship. But there are strong undercurrents that eventually turn out to be more than they can resist. But Roxy is still holding on to a DIRTY LITTLE SECRET that Noah is not aware of. When everything is out in the open can this relationship survive? What they both saw as betrayal leads to freedom, acceptance and true family.
SUMMARY
Meet the women from Wild Rose Ranch—and the men who want them—in New York Times Bestselling Author Jennifer Ryan's breathtaking series of romance and scandal . . .
Noah Cordero is a modern-day cowboy who loves three things: ranching, his younger sister, and his step-father. John Cordero groomed Noah to take over the Montana spread where he learned to ride and work the land. But when John unexpectedly dies, he leaves half the ranch to a woman Noah doesn't even know.
Roxy shares Noah's last name, but not his blood. Estranged from her father, haunted by regrets, and eager to escape her notorious mother's past, she is forced to fulfill her father's last wishes. Inheriting means sharing a home with infuriating, challenging, and oh-so-tempting Noah. But John didn't just make her owner of his ranch and guardian to her sister, his hidden sideline is her worst nightmare—she's the new owner of the notorious Nevada brothel called Wild Rose Ranch where she grew up.
As their strictly business relationship starts to turn to true love, Roxy begins to wonder, what will happen when Noah discovers her dirty little secret?
---
What do you think about this review?
Comments
No comments posted.

Registered users may leave comments.
Log in or register now!