"A reluctant vampire finds love in this intriguing paranormal romance..."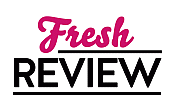 Reviewed by Annetta Sweetko
Posted December 6, 2018

Romanticizing vampires was a way of life, but believing in TWILIGHT DESIRES flew out the window when a vampire attacked Sofia Ravenwood's family. She vows that all vampires are evil and her enemy until she meets Ethan Parrish.
Ethan, a former college football player, is a sweet guy who was turned against his will. He was sure he would be alone for the rest of his life. A shunned monster until Sofia comes into his life. She becomes life itself to him, but there is another out there who feels the same. Another who wants his Sofia. Can he save her from that evil?
Author Amanda Ashley returns readers back to her Morgan Creek, Wyoming in TWILIGHT DESIRES. This town used to be a magical haven for vampires and prey but once the "boss" of the town, Rylan Saintcrow, found love things changed, but that is another story indeed (AS TWILIGHT FALLS). Ethan was turned to save his life, but he isn't happy, to say the least. Sofia's family was attacked by a vampire and her brother turned, changing her opinion of them drastically, but she still finds it in her soft heart to meet with Ethan. Besides his guilt on being a monster and her anger against vampires that they both must work through, there is an amazing spark between them that just won't be denied.
I must admit that although I enjoyed every minute of TWILIGHT DESIRES, the back and forth actions of Ethan were irritating (he wants her, he walks away, he wants her, he walks away, etc.) and the age of them both was a bit off- putting. I believe this book was geared more toward a YA audience, and that is personally not a favorite genre of mine. Still, all in all, the bad guy was really bad, the good guys a mixture, the action was just right, and the slow-burn romance made for an engrossing return to one of my favorite towns and very first old vampire favorite. It's always fun to revisit past characters to see what they are like years later, and I found him just a bit more "human" in his actions toward Ethan.
If you are looking for an emotional read written in a way that will not let you put it down for one moment, that includes; vampires, humans, a sweet romance, good fighting against bad - then get your hands on TWILIGHT DESIRES by Amanda Ashley.
SUMMARY
Sofia Ravenwood was once fascinated by vampires—their seductive power, their inhuman strength, their dark desires. Then one of them attacked her family, and she threw out her goth attire and vowed to keep clear of her enemies. Until she heard about Ethan Parrish: a sweet, sizzling-hot former college football player, turned into a vampire against his will.
Wandering the deserted streets of Morgan Creek, Wyoming, Ethan's sure he'll be alone forever—a monster like him deserves nothing else. Then beautiful, complicated Sofia agrees to meet him, fangs and all. The need she ignites in him is more than just the pulse of her blood or the scent of her skin. But he's not the only bloodsucker desperate to make her his own . . .
Excerpt
Hands shoved into the pockets of his jeans, Ethan Parrish strolled the dark streets of Morgan Creek. It had been two months since Rylan Saintcrow turned him into a blood- sucking vampire. Two hellish months, and he was still trying to wrap his mind around the reality of what he'd become, and what he'd lost.

He blew out a sigh. It wasn't just food and drink he'd had to give up, it was his whole way of life. It was gone. All of it -- his old life, his family and friends, not to mention his job. Damn! He had just received a raise and had been due for a well-earned promotion to Vice President in charge of sales. Well, he could kiss that goodbye, too, along with everything else. Hard to keep a day job when you couldn't show up until after sundown.

Some people are born to be vampires, Saintcrow had told Ethan shortly after turning him into a fiend. You're not one of them.

As far as Ethan was concerned, truer words had never been spoken. And yet, the alternative -- walking out into the sunlight and being turned into a living torch -- was unthinkable.

Shit! Fate must be having a good laugh at his expense. He had never liked horror movies, always been afraid vampires were real, and squeamish at the sight of blood.

And now he was a creature of the night, complete with nice, sharp fangs and eyes that turned red with the lust for blood.

Like his lovely cousin, Holly.

He still couldn't believe she had asked to be turned. Why would anyone in their right mind want to be a vampire? Holly had given him some overly-dramatic sob story about it being the only way she could be with her vampire husband, Micah Ravenwood, forever.

Ethan shook his head. How could anyone willingly give up their humanity? It was beyond his comprehension.

Sure, Holly had told him it wasn't so bad, that he would get used to it…yada yada yada.

When he reached the bridge that separated the town from the highway, he turned around and started back toward the house he'd chosen as his current residence. Morgan Creek had once been home to a pack of vampires who had kept ordinary people trapped here against their will. Though the prisoners had supposedly been well-treated and provided with food, housing, and entertainment, they had been no more than a ready food source for the vampires. Ethan came to a halt, hands clenching, when he saw Saintcrow sitting on the front porch. "What the hell are you doing here?"

"Nice to see you, too. Kadie and I are leaving. Seems my wife's decided she wants to go to Scotland."

From what he'd heard, Kadie had also chosen to be a vampire rather than live without the love of her life. How anyone could fall in love with a vampire, let alone a master vampire like Saintcrow, remained a mystery.

Ethan lifted one shoulder and let it fall. "Good riddance."

Saintcrow blew out a sigh of exasperation. "I've taught you everything you need to know to survive. The rest is up to you."

"Right."

"Do you remember what I told you?"

"Yeah, yeah. Don't hunt where I live. Don't kill my prey. Don't wait until the pain is excruciating before I feed. If I kill anybody except to save my own life, you'll know it and you'll destroy me."

Saintcrow shook his head. "I think I should just destroy you now and save us both a lot of aggravation."

"I'll be good, Dad," Ethan said, his voice heavily laced with sarcasm. "You and Mom have a nice trip." He flinched as his sire's power brought him to his knees. Rylan Saintcrow was a master vampire and not to be messed with. He would be wise to remember that, he thought as Saintcrow vanished from his sight.

Ethan shook his head as he stared at the place where Saintcrow had been standing only seconds before. "Sad to be all alone in the world," he muttered.

And what the hell was he supposed to do now?

Ethan walked through Morgan Creek under a canopy of stars. The town was, for all intents and purposes, a ghost town, now inhabited by one lonely, fledgling vampire. Holly and her husband had left a couple of days before to continue their honeymoon. Kadie and Saintcrow had left late last night.

Strolling down the main street of the old business section, he passed a grocery store, a library, a restaurant, a tavern. Farther down the street, he spied a movie theater and a gas station. If the place was his, he would have leveled everything except the houses, built a luxury hotel with a pool and a handful of exclusive shops and turned the place into a winter resort.

But it wasn't his, and he didn't have that kind of money.

Feeling lost and alone, he pulled his cell phone from his back pocket, then frowned. Who was he gonna call? His parents? They'd want to know where he was and why they hadn't heard from him in the last few weeks. What could he say? Hey, Mom, Dad. You're probably wondering why I never made it to Cousin Holly's wedding, or why I haven't called. Well, that's an interesting story…

He pinched the bridge of his nose. How did you tell the people you loved that you'd been turned into a vampire against your will?

And what about women? Sure Kadie loved Saintcrow and Holly seemed smitten with the guy she had married, but Ethan was pretty sure that women who liked vampires were rare…or maybe not. He recalled Holly telling him about some girl… what was her name? Sally? Sandy? No, Sofia. His cousin had told him Sofia loved vampires.

Well, there was one way to find out if that was true. He sent a quick text to Holly, asking for Sofia's number, then sat on the curb to wait for an answer.
---
What do you think about this review?
Comments
No comments posted.

Registered users may leave comments.
Log in or register now!