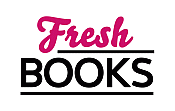 Fall into October Best Books
Amanda Ashley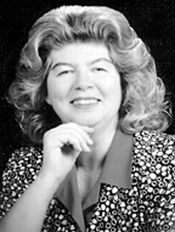 Blogging at Fresh Fiction
Amanda Ashley | The Times, They are A'Changin'
August 19, 2012
It's amazing to think that I've been a published author for just over 25 years. Unlike many authors, I didn't grow up Read More...
Pseudonym for Madeline Baker.

Amanda Ashley is one of those rare birds--a California native. She's lived in Southern California her whole life and, except for the earthquakes, loves it. She shares a home with her husband, as well as a fluffy Pomeranian named Lady, a wild house sparrow she raised from a baby named Tweety, and a tortoise who remains nameless.
Amanda and her alter ego, Madeline Baker, have written over 70 books and short stories. Not bad for someone who started writing just for the fun of it. Her books have made the New York Times Bestseller List, the USA Today Bestseller List, and the Waldenbooks Bestseller and Mass Market lists.
Interviews for Amanda Ashley
Amanda Ashley talks shape-shifters, romance, and who she's reading today!
A Fire in the Blood
May 31, 2017
Log In to see more information about Amanda Ashley
Log in or register now!
Series
Children of the Night | The Enchant
Books:
Enchant the Dawn, September 2022
The Enchant Series
Mass Market Paperback / e-Book
Night's Illusion, September 2021
Children of the Night #8
Mass Market Paperback / e-Book
Enchant the Night, September 2020
The Enchant series #1
Mass Market Paperback / e-Book
Hold Back the Dawn, September 2019
Mass Market Paperback / e-Book
Jessie's Girl, August 2019
e-Book (reprint)
Twilight Desires, September 2018
Morgan's Creek #3
Mass Market Paperback / e-Book
Seasons of the Night, July 2018
Paperback / e-Book
Masquerade and Other Tales, September 2017
e-Book
A Fire in the Blood, May 2017
Mass Market Paperback / e-Book
Donovan's Woman, February 2016
e-Book
Night's Surrender, September 2015
Children of the Night #7
Paperback / e-Book
Twilight Dreams, March 2015
Hardcover / e-Book
Beauty's Beast, September 2014
Paperback / e-Book
Night's Promise, February 2014
Children of the Night #6
Paperback / e-Book
Night's Mistress, July 2013
Children of the Night #5
Paperback / e-Book
As Twilight Falls, May 2013
Paperback / e-Book
Masquerade, March 2013
e-Book (reprint)
Desire The Night, September 2012
Paperback / e-Book
Beneath a Midnight Moon, August 2012
e-Book
His Dark Embrace, June 2012
Paperback / e-Book
Sandy's Angel, January 2012
e-Book
Bound by Blood, October 2011
Bound #2
Paperback / e-Book
Jessie's Girl, September 2011
e-Book
Bound By Night, September 2011
Paperback / e-Book
Dead Perfect, February 2011
Mass Market Paperback / e-Book
The Music of the Night, October 2010
e-Book (reprint)
Everlasting Desire, October 2010
Mass Market Paperback / e-Book
Everlasting Kiss, February 2010
Paperback
Immortal Sins, October 2009
Paperback
Night's Pleasure, February 2009
Children of the Night #4
Paperback / e-Book
Night's Master, October 2008
Children of the Night #3
Paperback / e-Book
Night's Touch, July 2007

Paperback / e-Book
Dead Sexy, February 2007
Paperback (reprint)
Night's Kiss, February 2005
Children of the Night #1
Mass Market Paperback / e-Book
Stroke of Midnight, November 2004
Paperback
A Whisper Of Eternity, February 2004
Paperback
Midnight Pleasures, November 2003
Paperback / e-Book
After Sundown, February 2003
Sequel to Shades of Gray
Mass Market Paperback
Midnight Embrace, February 2002
Paperback
After Twilight, September 2001
Paperback / e-Book
The Captive, February 2000
Paperback
Paradise, August 1999
Paperback
Embrace The Night, April 1998
Paperback
Shades Of Gray, January 1998
Paperback
A Darker Dream, July 1997
Paperback
Sunlight Moonlight, January 1997
Paperback
Deeper Than The Night, August 1996
Paperback