"Nora Roberts shines again with this fantasy novel!"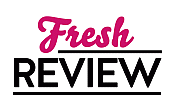 Reviewed by Debbie Wiley
Posted December 5, 2018

Thriller Paranormal - Supernatural | Romance Science Fiction
Fallon Swift has always known her thirteenth birthday would present her with a choice. She lives in a world devasted by the virus called Doom, where safety and food are rarities. Her birth was foretold as she is "The One" promised. Meanwhile, the residents of New Hope, the settlement her mom fled after a horrific attack killed Fallon's biological father, are continuing to live, focusing on rebuilding what was lost when the virus spread. Fallon's thirteenth birthday is here and now it's time for her to train and start fighting....
Despite loving YEAR ONE, I was a little leery about how a teenager designated as "The One" would come across in a book but I should have trusted Nora Roberts. Fallon is a great heroine, caught between a prophetic future and the teenage pressures of growing up in a post-apocalyptic world. I love Fallon's spunk and her determination, particularly when she leaves home with a mysterious man to train for a role she's been destined to obtain- even if she isn't yet sure she wants it.
I'm thrilled that we continue to get snippets of life back in New Hope! I grew to love the residents of this beacon of hope in such a jarring and horrible world and it's good to see the community continuing to thrive. I liked visiting again with Fred, Arlys, and Chuck. However, I also love the younger generation that we are getting to know, like Duncan.
OF BLOOD AND BONE is the second book in Nora Robert's stunningly good fantasy series, Chronicles of the One and wow! Sometimes the second book of a series, particularly in fantasy novels where the heroine is in training, can be a little slow but Nora Roberts avoids all of that and hits this one out of the ballpark! Make sure you read YEAR ONE first so that all the pieces will fit together as OF BLOOD AND BONE alternates between several locations and it's helpful to know the background on all the individuals. I had to drag myself away from the compelling story line as there was nary a dull moment. I can't wait to see how Chronicles of the One concludes! Nora Roberts once again shines with OF BLOOD AND BONE.
SUMMARY
The #1 New York Times bestselling author of the epic Year One returns with a new tale of terror and magic in a brand new world.
They look like an everyday family living an ordinary life. But beyond the edges of this peaceful farm, unimaginable forces of light and dark have been unleashed.
Fallon Swift, approaching her thirteenth birthday, barely knows the world that existed before—the city where her parents lived, now in ruins and reclaimed by nature since the Doom sickened and killed billions. Traveling anywhere is a danger, as vicious gangs of Raiders and fanatics called Purity Warriors search for their next victim. Those like Fallon, in possession of gifts, are hunted—and the time is coming when her true nature, her identity as The One, can no longer be hidden.
In a mysterious shelter in the forest, her training is about to begin under the guidance of Mallick, whose skills have been honed over centuries. She will learn the old ways of healing; study and spar; encounter faeries and elves and shifters; and find powers within herself she never imagined. And when the time is right, she will take up the sword, and fight. For until she grows into the woman she was born to be, the world outside will never be whole again.
---
What do you think about this review?
Comments
No comments posted.

Registered users may leave comments.
Log in or register now!