"Her special abilities will change her life forever..."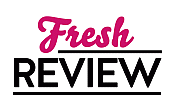 Reviewed by Magdalena Johansson
Posted November 5, 2018

Women's Fiction | Romance Paranormal
Xanthe has a special gift. When she touches antiques she can sense something from the items past. So, when Xanthe is at an auction and sees an old chatelaine she feels the tingle of connection. She must have it and learn of its story. Little does she know, there's a link between the chatelaine and the new store she and her mother have just bought. Nor does she know that a ghost will forever change her life.
I've previously read two of Paula Brackston's books, and to be honest, have had mixed experiences. However, I was charmed by the blurb and the cover and decided that I wanted to read this book and see if it would work out for me. And, I have to say that it's a book that I can see why others would love, but ultimately it wasn't for me. Personally, I had a hard time connecting with the story and its characters. I did enjoy the early scene when we learn about how Xanthe's mother discovered her daughter's gift. But, along the way, I felt the narrative didn't work completely for me and I often wanted to rush through the story along to get somewhere. What I found most interesting was actually the religious conflicts during the seventeenth century and how it worked its way into the story.
THE LITTLE SHOP OF FOUND THINGS is a book that will appeal to lovers of time-slips, doomed love stories, and magic. If you already love Paula Brackston's books, then this one will certainly appeal to you. This is the first book in a new series and I know there's an audience for it.
SUMMARY
An antique shop haunted by a ghost.
A silver treasure with an injustice in its story.
An adventure to the past she'll never forget.

Xanthe and her mother Flora leave London behind for a fresh start, taking over an antique shop in the historic town of Marlborough. Xanthe has always had an affinity with some of the antiques she finds. When she touches them, she can sense something of the past they come from and the stories they hold. When she has an intense connection to a beautiful silver chatelaine she has to know more.

It is while she's examining the chatelaine that she's transported back to the seventeenth century where it has its origins. She discovers there is an injustice in its history. The spirit that inhabits her new home confronts her and charges her with saving her daughter's life, threatening to take Flora's if she fails.

While Xanthe fights to save the girl amid the turbulent days of 1605, she meets architect Samuel Appleby. He may be the person who can help her succeed. He may also be the reason she can't bring herself to leave.

New York Times bestselling author of The Witch\'s Daughter Paula Brackston returns to her trademark blend of magic and romance guaranteed to enchant in this first book in a new continuing series.
---
What do you think about this review?
Comments
No comments posted.

Registered users may leave comments.
Log in or register now!