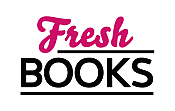 Curl up with a great March read!
"She is his calm so he must protect her..."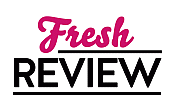 Reviewed by Annetta Sweetko
Posted November 5, 2018

Romance Paranormal | Romance Suspense
Ashe Bronte needed help and when she recognized Evangeline's name when she married the suspected Mafia Don, Fydor Amurov, she thought she found the way to safety. Little does she know that once in the Amurov world there would be no escape. Very quickly she realizes that she will not be wanting to go on any kind of LEOPARD'S RUN if it takes her from Timur.
Timur Amurov takes his families safety seriously, so much so that he is willing to get rid of the lovely barista his sister-in-law had hired permanently if necessary. With the cold, fear engulfing upbringing he suffered until his escape with his brother and cousins how could he imagine that he would find the one person in existence who calmed his angry leopard? And how is it that anyone would dare try to harm his mate?
LEOPARD'S RUN showcases Christine Feehan's storytelling ability at its very, very best. I loved Timur throughout the books involving this family. I guess I have a thing, in print at least, for the quiet, very deadly male. I wondered where Ms. Feehan would find the right mate for him, knowing how autocratic he was in all things. Ashe is perfect and is someone who was taught almost from birth how to protect herself, by using whatever means at hand, and toward the end, using what she found in the bakery was amazing. She might have to put up with Mr. "my way or nothing," but in essence, she gains a lot becoming involved with Timur. For most of her life, it had been her parents and herself and she wasn't always sure that she was all that welcome with them, but after hearing her complete story then you understand they were always afraid for themselves and her. She also got to have herself the pleasure of "brothers," though she wasn't about to tell any of the pain in the backside guards she was stuck with that little fact.
The best part for Ashe was that Timur accepted her, and though he was bossy, there was the feeling that he truly loved all her quirks and even the moments when she disagreed he would never want her to change. Well, maybe he would like a little less disagreement, but he accepts her. She is the only one who sees Timur beyond the cold- blooded killer he believes himself to be. And throughout LEOPARD'S RUN we get to see the real Timur, who opens up to her in ways he wasn't sure he ever would be able to.
If you are looking for a fierce, overprotective, demanding leopard shifter; a woman who knows how to handle herself in a fight; danger, intrigue, secrets, lies, and truth with a really steamy, can't catch your breath, romance woven throughout the pages then LEOPARD'S RUN is exactly what you need.
SUMMARY
He keeps his emotions on a tight leash, but she can see the desire burning in his eyes…

Timur Amurov has one purpose in life: protect his family at all costs. With lethal skills honed from a violent upbringing, Timur is a leopard shifter who sees any newcomers as possible threats—and the petite blond barista who his sister-in-law, Evangeline, has hired to work in her bakery is definitely hiding something. While Timur still needs to determine if Ashe is an enemy, he does know that she is the only woman whose presence has ever truly calmed the beast roaring inside of him.

Ashe Bronte is well aware she has a type: sexy, gorgeous and dangerous as hell. Despite the fact that Timur is all those things and more, Ashe is in San Antonio for reasons that do not involve getting wild with a ruthless leopard—and she cannot afford to make any mistakes. But Timur has ignited something deep within her, and even though she knows she should keep her distance, every move he makes has her craving a taste…
---
What do you think about this review?
Comments
No comments posted.

Registered users may leave comments.
Log in or register now!