"Love is the most elusive part of a relationship"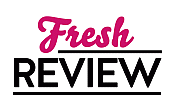 Reviewed by Sandra Wurman
Posted November 4, 2018

Romance Contemporary | Romance Western
There are quite a few times when Maisie Yates pushes the envelope on getting this couple to the point where theirs is a healthy relationship. Both have issues with belonging, trust and love. In WANT ME COWBOY Maisie Yates devotes her talents to finding a path for these two adults. Not an easy task to be certain and yet the ending is satisfying for even the most pessimistic soul.
Relationships should start with friendship and Poppy Sinclair and Isaiah Greyson have that along with a fantastic working one. Poppy is Isaiah\'s right hand woman and has been for the last ten years. Poppy is great at organizing as well as being a trustworthy employee. Her people skills are what make her indispensable for Isaiah. Isaiah channels all his life both personal and business through the logical paths of math. Yes -- math. If Isaiah can get the predicament to work through an equation than he feels it is valid and trustworthy.
Now it seems as if Isaiah is having doubts about his future -- personal life. His siblings are settling in and very happy. Isaiah\'s last relationship ended rather abruptly leaving him resolute about not involving his heart in any future ones. So it made sense -- logically -- that Isaiah would be best served finding a future wife by advertising for one. Poppy was of course called into action to find a woman that fit a strange list of qualifications set by Isaiah. One thing was painfully obvious to Poppy. She wouldn\'t match any of them.
Poppy has been secretly in love with Isaiah all these years. Although spending great amount of time together there has never been a lapse of professionalism. In short Poppy was on call for just about anything Isaiah needed. She did a masterful job and enjoyed a successful career earning enough for a much better life than she ever thought possible.
Poppy has lots of personal baggage as a former foster child. She could never develop a sense of belonging. Smart and sassy but quite innocent Poppy was part of Isaiah\'s life but in the periphery. And now her newest task was to interview women who answer Isaiah\'s ad. There was definitely a type. Tall, gorgeous and blonde. Poppy was decided not any of those. Well she was smarter than most of those she met with but with her mahogany skin and black curly hair she would never pass for a dumb blonde. Isaiah decides that Poppy might make the perfect wife for him. After all they are great friends and work seamlessly together. Now wouldn\'t that just make a fabulous couple? Problem is the one thing Poppy yearns for more than anything is for someone to love her. A relationship based on finally belonging to someone. All that handing off in foster care had left her with a myriad of emotional scars. How could she settle for a marriage that offered trust, friendship, family and security but with absolutely no hope for love.
So in WANT ME COWBOY Maisie Yates creates a mixed race couple that totally suit each other. Their racial difference is barely noted in the storyline so I guess Maisie Yates feels that isn\'t a consideration. The author focuses on the ways these two characters are alike and complement each other. Poppy is definitely the more lovable character. Isaiah is a challenge. But when love is on the table good sense can often take a back seat.
SUMMARY
Her rancher boss is looking for the perfect wifeÖ

and she wants the job!

Poppy Sinclair kept her feelings for Isaiah Grayson secret for a decade. When her infuriatingly gorgeous Stetson-wearing boss enlists her help in finding him a convenient wife, she threatens to quit. Until Isaiah counters with an interesting proposal: Why doesn't she marry him? Can she say yes to sharing his life and his bed, but not his heart?
---
What do you think about this review?
Comments
1 comment posted.
Re: Love is the most elusive part of a relationship

This is a very good review! Thanks for the mention of
difficulties but making it work.
(Kathleen Bylsma 4:28pm November 13)
Registered users may leave comments.
Log in or register now!