"At last, we get up close and personal with "the man in the black silk mask"!"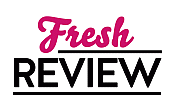 Reviewed by Monique Daoust
Posted November 1, 2018

Olivia Carlisle had been safely hidden in her cottage in southern England for several years. She's taken every precaution to ensure her safety, and most of all that of her five-year-old son Richard, but the day Richard comes running with the news that he found a man on the shore, Olivia fears the worst. But her conscience tells her that she has no choice but to make sure the man doesn't die; how could she ever explain it to her son? When he comes to, Jasper Grantham realizes that the woman who saved his life is the one he has been tasked to find. When he is sufficiently well, both Olivia and Jasper know they must return to London in order to stop living in fear: Jasper from his scars, Olivia from her enemy.
Lord Jasper Grantham has been my favourite character in The Survivors series from the start! I had been eagerly waiting for his story, and "the man in the black silk mask" lives up to all my expectations. While UNMASK ME IF YOU CAN is not as action-packed as I anticipated, it is a romantic story as Olivia learns to trust again and Jasper understands he is not an unlovable monster in spite of his scarred face. Olivia is a very brave woman, but I also found her naive in view of what had happened to her in the past and regarding the ton's reactions to her decision.
Shana Galen is in fine writing form, peppering the narrative with vibrant descriptions and superb dialogues. I particularly enjoyed the conversations between Jasper and young Richard, who behaves like a sweet but normal five-year-old boy. The attraction between Jasper and Olivia is palpable from the outset, in spite of Olivia's distrust of men. I was a bit puzzled at the times when the couple chooses to become intimate; there were a lot of other things going on in the story and the timing sometimes felt off. Nonetheless, I look forward to seeing more of Olivia and Jasper in future installments of The Survivors, to see how things have continued with them. Speaking of which, while UNMASK ME IF YOU CAN is the fourth book in the series, it stands perfectly on its own. Every Survivor is his own man, and every book in this series reflects the individuality of each hero: we never quite know what to expect, but we know it will be captivating.
SUMMARY
This masked lord...
Lord Jasper, younger son of a duke, suffered horrible burns fighting in the Napoleonic Wars. He wears a mask to hide his face from the stares and screams and finds comfort in the shadows. Jasper is an exceptional bounty hunter, so when a woman summons him to her deathbed and asks him to find her runaway daughter before she passes away, he doesn't refuse. Jasper is close to his quarry when he's knifed by an assailant. Imagine his surprise when he regains consciousness in the arms of the woman he seeks. Except she's not at all what he expected.
Is not the only one with scars.
On a remote cliff on the sea, Olivia Carlisle calls her five-year-old son in from an approaching storm. But the little boy is more interested in the man he's found on the trail to their hidden cottage. Olivia fears men and wants nothing more than to leave the injured man where she found him. But his knife wound is severe, and with the approaching storm, she knows leaving him will condemn him to death. As Jasper begins to heal, Olivia acknowledges her attraction to him, even though such emotions terrify her almost as much as returning to London. Jasper must convince her that her only chance at safety is to challenge the man who pursues her. They must travel into the lion's den—he to face his vulnerability and she to face her worst fears.
---
What do you think about this review?
Comments
No comments posted.

Registered users may leave comments.
Log in or register now!