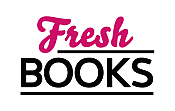 May Books to Delight
"The Cascade brings danger to his consort's very existence..."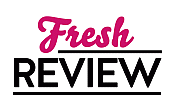 Reviewed by Annetta Sweetko
Posted October 26, 2018

Fantasy Urban | Romance Paranormal
Elena Deveraux, hunter-born and angel-made consort to Archangel Raphael, is once again thrust into the center by the Cascade. It is doing something to her, making her weaker, less immortal, and more mortal. Can she and her lover possibly fight an ARCHANGEL'S PROPHECY, changing it with the strength of their love? Or will this angel-made woman cease to exist?
On top of the weakness she is feeling in her wings and body, there is a danger toward her sister Beth and niece Maggie that she must stop. Harrison Ling, her brother-in-law, is almost killed along with other vampires that are all strangely linked. Despite the prophecy that has been whispered in her head and the angel changing Cascade, Elena finds the strength and determination to end the danger to her family, as it also leads her to a peril involving her Guild and friends there, when revenge turns irrational and deadlier. That is when a weakened hunter- consort must stand and fight.
There are no words in the English dictionary that can truthfully express the ride that author Nalini Singh sends her faithful readers on with ARCHANGEL'S PROPHECY. OMG, Wow, Holy... none of those will do at all. As a fan I have read, and own all the Guild Hunter books and all of the characters hold a special place for me. Elena and Raphael are, of course, the mainstay of the series and watching her grow have been amazing. Watching her make Raphael a little more "human" has added humor and a lot of interest into the storylines. I also truly enjoyed seeing the respect and love for Raphael's consort from other angels, throughout the city and even among the vampires who might fear the hunter but respect the angel. I'm not sure why, but I find it riveting to watch Raphael who pulls off the archangel vibe better than any other in the series but when it comes to the possible loss of "his Elena," we see him at his weakest yet most determined.
ARCHANGEL'S PROPHECY will simply have your heart in your throat as every page turns. You will find a romance that is still strong between the Archangel and his consort, action, danger, intrigue and moments of humor that only lighten this intense tome a bit.
If you are a reader who must have things spelled out clearly (as I am) I must add a warning. I stayed up late to finish ARCHANGEL'S PROPHECY, because I had to know what happens to Elena. I found it a bit disconcerting, to say the least, that it ends so abruptly. Don't get me wrong this is an amazing read that will be added into my read again pile, but I have a lot of questions in my head that were not in black and white. I look forward to more books in the Guild Hunter series to see how things continue!
SUMMARY
Return to New York Times bestselling author Nalini Singh's darkly passionate Guild Hunter world, where human-turned-angel Elena Deveraux, consort to Archangel Raphael, is thrust center stage into an eons-old prophecy…

Midnight and dawn, Elena's wings are unique among angelkind—and now they are failing. The first mortal to be turned into an immortal in angelic memory, she's regressing. Becoming more and more human. Easier to hurt. Easier to kill.

Elena and Raphael must unearth the reason for the regression before Elena falls out of the sky. Yet even as they fight a furious battle for Elena's very survival, violent forces are gathering across the world. In China, the Archangel Favashi is showing the first signs of madness. In New York, a mysterious sinkhole filled with lava swallows a man whole. In Africa, torrential monsoon rains flood rolling deserts. And in Elena's mind, whispers a haunting voice that isn't her own.

This time, survival may not be possible…not even for the consort of an archangel.
---
What do you think about this review?
Comments
No comments posted.

Registered users may leave comments.
Log in or register now!