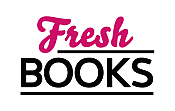 Lots of Love in February
"A perfect marriage of spying and romance..."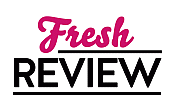 Reviewed by Monique Daoust
Posted October 11, 2018

Romance Historical | Inspirational Historical
Cornelia Barton dragged her daughter Gwen all the way to London in hope of Gwen securing a titled husband. Gwen hasn't had much success in New York, she is not considered a desirable match for gentlemen of high society. She'd love nothing more than to find a man who loves her for herself, rather than her large dowry. Then, one NIGHT AT THE OPERA, Gwen's life changes when she rescues a man, and she kisses him. The problem is that it was very dark, she has no idea who he is or what he looks like, and he was in no state to ask her who she was in return. In London, Gwen proves to be somewhat more popular, albeit there is only one who truly captured her attention: her new friend: Avery Winfield. If only he wished to be more, and if Gwen could only find her mystery man! But Avery works for the Secret Service Bureau and his work is dangerous, too risky to even think of getting married.
Would enraptured be a fitting word? As a long-time fan of spy novels, as well as of Stacy Henrie's, I could hardly wait to read this first installment in her new An American Heiress series. Ms. Henrie has never failed me, but with NIGHT AT THE OPERA, she has reached new heights with a novel that is the ideal blend of romance and spying. The plot is very intricate, involves several characters, and I loved that the spying is precisely how it should be: more inquiring than fighting, subtlety instead of fireworks; it's all very believable. There are also some very innovative turns of event, some so logical and natural, that I wonder how I had never read them anywhere before.
Gwen is practical, stoic, extremely clever, and she is much attuned to her environment and to people because of her physical limitation: a limp she has had since childhood. Gwen and Avery have a lot in common, more than he ever suspected, which he realizes it very quickly, to his consternation. He also finds extremely hard to reconcile being a spy, and his growing attraction to Gwen. Gwen charmed me almost from the start when she meets Avery "for real." I was surprised and so pleased at how she reacted, which made their subsequent interactions all the more interesting. Gwen is religious while Avery isn't, and it was quite enlightening to learn his reason. Gwen and Avery's verbal exchanges are honest, witty, and utterly delightful, as is every line of dialogue in this exquisitely written book. The banter between Avery and his valet Mack is particularly enjoyable; they reminded me of Bruce Wayne and his butler Alfred, in some ways. All the side characters are multifaceted and add to the story. Gwen and Avery's romance blooms slowly, and I found myself smiling, sighing, and hoping that things would be alright; I was mentally hugging this wonderful book. And the elation at seeing characters that don't jump to conclusions! Words are hard to find when trying to review a novel of such quality; it is not the first time and it won't be the last that Stacy Henrie leaves me nearly speechless.
SUMMARY
An unforgettable kiss. A kaleidoscope of senses. A night she'll always remember.
From USA Today bestselling author Stacy Henrie, comes NIGHT AT THE OPERA, An American Heiress novel.
NIGHT AT THE OPERA
--1908--
When American heiress Gwen Barton aids an injured gentleman in an opera box in London, she shares a kiss with the stranger that changes her life. More determined than ever to be herself, in spite of the limp she's sustained since childhood, she will marry for love and not a title. She also resolves to learn the identity of the man she helped—and kissed. Surely he can't be the irritating Avery Winfield, though. But as circumstances continue to throw Gwen and Avery together, she begins to wonder if there is more to this man than she first thought.
While most of London only knows him as the nephew of a duke, Avery Winfield is actually working for the Secret Service Bureau to ferret out German spies from among the ton. It's a profession that gives him purpose and a reason to remain a bachelor. But the more he interacts with Gwen Barton, an heiress from America, the more he begins to question his plans and neglected faith. Then he learns Gwen is the young lady from the opera box who helped him. Now his most important mission may have nothing to do with saving Britain from danger and everything to do with risking his heart for the woman he met that night at the opera.
---
What do you think about this review?
Comments
No comments posted.

Registered users may leave comments.
Log in or register now!