"A suspenseful tale of strange events and sister witches!"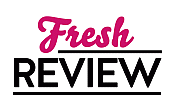 Reviewed by Audrey Lawrence
Posted October 10, 2018

A winter freeze is casting its spell of frigid winds and icy conditions over the small town of Zinna, Mississippi and Private Investigator Sarah Booth Delaney is tired. She wants nothing more than to snuggle down on her comfy couch and watch her favourite movie, The Wizard of Oz. Just as she reaches the part she loves, Sarah gets interrupted by Jitty, her resident ghost in her heritage home called Dahlia House; then by a phone call from her best friend Tinkie and partner in her detective agency. It seems all hell is breaking loose and Tinkie tells Sarah to get to the Sunflower County Board of Education meeting ASAP!
Arriving, Sarah soon finds out that three sexy and intelligent sisters are bent on opening a Wiccan School for children and residents can use their school vouchers to help cover the tuition costs. Kitten Fontana has gotten the mob whipped into a frenzy against the sisters. The meeting is in a total uproar with Kitten's opposition to the school and now she claims her teenage son Corey is missing as well. As Sarah tries to get Kitten under control, Kitten hires her to find her son for a very generous amount. With house repairs to cover, Sarah holds her nose and accepts the contract. Corey is a troublemaker. Is he just hiding or do the sister witches have him?
As Sarah digs for information, she tries to find a connection to what is going on at the house and old dairy property that the sisters, Faith, Hope, and Charity Harrington want to turn into a school and small shop. Unexpectedly, strange things and a murder happen. Can Sarah find the evidence she needs in time? What is really going on? Are the sisters really just white witches as they claim?
Bestselling author Carolyn Haines is the master storyteller of CHARMED BONES, the 18th novel in her Sarah Booth Delaney Mystery series. Personally, I found it to be one of her best in this acclaimed series which is a bit stronger than the usual cozy mysteries, but not overly paranormal. Haines certain knows how to pull a reader right into her southern setting and keeps the story moving between Sarah's investigations and her personal romance with Sheriff Coleman.
While CHARMED BONES can be read as a stand-alone book quite easily, the richness and peculiarities of the characters can be more fully enjoyed by having read at least a few of the earlier books in the series. Longtime Haines fans are sure to relish the return of many characters as well as some new intriguing ones. The characters all have their quirks; yet, Haines makes them believable and vivid in their actions and roles. I especially appreciated the interactions and dialogues between Sarah and Tinkie, her partner in her detective agency, which are very humourous, despite Tinkie's obsession with getting pregnant.
CHARMED BONES is a treat for any mystery lover! There is lots of suspense, twists and turns and a surprising ending! So, get your copy and enjoy the sleuthing with Sarah!
SUMMARY
Zinnia, Mississippi is rife with quirky characters, but the arrival of three sister witches—and their intention to open a Wiccan boarding school—sets the small town on its ear. And bodies begin to accumulate as a result. Faith, Hope, and Charity Harrington are sexy and smart. They're setting up their boarding school in an old dairy—a piece of property with tremendous development potential. And they're standing in the way of "progress," according to some in the town.
When young Corey Fontana goes missing, Delaney Detective Agency is hired to find the youth—who's well known as a local hooligan. His mother, Kitten Fontana, who is married to the kind of land development, believes the witches have abducted her son and makes no bones about it. She's willing to pay hard cash to find her son, especially if she can implicate the witches in his disappearance.
When Sarah Booth Delaney and her partner, Tinkie Richmond, find Corey, unharmed, it is only the beginning of a series of events that include midnight dances under a full moon, love potions, and murder. Are the sister witches criminals… or victims? Do they truly have magical powers, as they claim? Sarah Booth and Tinkie must find the answer before more people are harmed.
---
What do you think about this review?
Comments
No comments posted.

Registered users may leave comments.
Log in or register now!