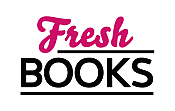 Lots of Love in February
"A sparkling Christmas gift from historical romance royalty!"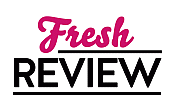 Reviewed by Monique Daoust
Posted October 10, 2018

Holiday | Romance Historical | Romance Holiday
HOW THE DUKE STOLE CHRISTMAS is one of the best Christmas present ever! It could hardly fail, with such stellar authors, but it's even better than I hoped! There are four stories, which can be read in any order as they are not interconnected, and they run the gamut of emotions.
In MEET ME IN MAYFAIR by Tessa Dare, Miss Louisa must find a wealthy husband at the last ball before Christmas, or else she and her family lose their home by New Year's Day. James Standish, the Duke of Thorndale, is the villain who wants to evict them, and to her dismay, Louisa must waltz with the enemy. This is such a delightful tale with beautiful descriptions of Mayfair at Christmastime. It is delightfully romantic, cleverly plotted, and brilliant dialogues highlight this most charming, and very Christmassy romance which I read with a smile plastered on my face the entire time.
THE DUKE OF CHRISTMAS PRESENT by Sarah MacLean is the longest novella and a most ingenious retelling of A Christmas Carol. The Duke of Allryd, our Scrooge, Eben, meets his ghost of Christmas past: Lady Jacqueline Mosby who left him to his ledgers twelve years ago. I love Ms. MacLean's take on the ghosts because there was not a spirit in sight, but rather ghosts of loss and regret. This is a very emotional story that had me sniffling copiously, and the characters are so wonderfully drawn, that I'm hoping that Charles Lawton, Eben's business partner, will have his story one day; he is so charismatic!
HEIRESS ALONE by Sophie Jordan is the author's sexy spin on Home Alone as Annis Ballister is entirely forgotten by her family when a snowstorm derails their Christmas plans and she is left to fend for herself. But their neighbor Calder, the Duke of Sinclair, will not leave a damsel in distress alone, even if he doubts of her good intentions. A little warning here: the blistering attraction between Annis and Calder could be hazardous to your e-reader! This is a steamy yet very sweet and lovely story, while our couple faces all sorts of dangers -- great and small -- for a magical Highland romance.
Then off to New York with Joanna Shupe's A CHRISTMAS IN CENTRAL PARK as Miss Rose Walker fights to keep her job as an advice columnist: Mrs. Walker, the Martha Graham of the Gilded Age, is partly a fraud. No one must know, especially not the publisher Duke Havermeyer; a real Scrooge albeit a sexy one. Rose is a spunky one indeed, and I was surprised at how bold she was. This novella is extremely fast-paced, as Rose and Duke battle misunderstandings, secrets, and their undeniable attraction.
Sarah MacLean even includes a special gift for us: her family's recipe for shortbread! What I appreciated the most about this anthology is that the novellas are all really Christmas stories, imbued with an undeniable historical Yuletide feel. HOW THE DUKE STOLE CHRISTMAS is a new holiday classic that is sure to be cherished for years to come by historical romance fans!
SUMMARY
Christmas magic is in the air... From the ballrooms of London, to abandoned Scottish castles, to the snowy streets of Gilded Age New York, four bestselling authors whip up some unforgettable romance...with a little help from some enchanted shortbread.

"Meet Me in Mayfair" by Tessa Dare
Louisa Ward needs a Christmas miracle. Unless she catches a wealthy husband at the ball tonight, the horrid, heartless Duke of Thorndale will evict her family from their beloved Mayfair home. But when her friend begs to switch dance cards, Louisa finds herself waltzing with the enemy: the horrid, heartless--and unexpectedly handsome--Thorndale himself. Now the duke's holding her future in his hands...and he's not letting go.

"The Duke of Christmas Present" by Sarah MacLean
Rich and ruthless, Eben, Duke of Allryd, has no time for holidays. Holidays are for whimsy and charm--the only two things his money cannot buy. Lady Jacqueline Mosby is full of both, even now, twelve years after she left to see the world. When Jacqueline returns for a single Christmas, Eben can't resist the woman he never stopped loving...or the future that had once been in reach. It will take a miracle to convince her to stay...but if ever there were a time for miracles, it's Christmas...

"Heiress Alone" by Sophie Jordan
When Annis Bannister's family leaves her behind in the rush to escape an impending snowstorm, she finds herself stranded in the Highlands, left to fend off brigands terrorizing the countryside, robbing homes locked up for winter. Her only hope falls on her neighbor, a surly hermit duke who unravels her with a look, then a kiss ... until she fears the danger to her heart outweighs the danger of brigands and snowstorms.

"Christmas in Central Park" by Joanna Shupe
Women all over America devour Mrs. Walker's weekly column for recipes and advice. No one knows Rose, the column's author, can't even boil water. When the paper's owner, Duke Havemeyer, insists she host a Christmas party, Rose must scramble to find a husband, an empty mansion, and a cook. But Duke is not a man easily fooled and she fears her perfect plan is failing--especially when Duke's attentions make her feel anything but professional. To save her career will she give up her chance at love?
---
What do you think about this review?
Comments
No comments posted.

Registered users may leave comments.
Log in or register now!