"Three authors, three great stories"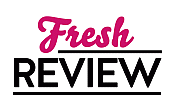 Reviewed by Annetta Sweetko
Posted September 28, 2018

IN THE MOOD FUR LOVE is an anthology of sexy shifter stories by Eve Langlais, Milly Taiden and Kate Baxter. All three are amazing authors with different paranormal voices that fit into this one book perfectly. Following is a quick synopsis and my review of each offering. There is never enough room to fully say everything needed to express my pleasure in these hot offerings.
Bearing His Touch by Eve Langlais -- After a month of abuse by her kidnapper, Becca is able to escape. In an alley huddled and afraid, Stavros finds a wounded beauty, who his bear claims. Now all he has to do is convince her, prove he's a bear shifter and help her survive his family.
BEARING HIS TOUCH is intense and hilarious all in one fun read. Stavros, a former cop who lost his job due to weed-filled brownies, is a private investigator/bodyguard, and the moment he meets Becca, he is determined that he will be the one to tear apart the idiot who dared to hurt her. The funny moments come with his sisters and mother, his disbelief in the existence of vampires and their nickname for the bad guy. This is a good read but I would really love to read more about "Poppa" and his group of ninja's who had tried to rescue Becca and in turn helped her escape to find Stavros. You will have to read the book to find out what I mean. I have to keep my eye out for more good reads by Ms. Langlais.
Fake Mated to the Wolf by Milly Taiden -- Shawna Goode hates her boss, but has to keep working she needs the money to send for her mother and brother's safety. Unfortunately, the idiot fires her and though her friends want to help, she must do this alone. When he is fired Hawke begs her to return to straighten out the mess. He also wants to get to know the beauty who is his mate. If only she will listen to him when he tells her the truth.
FAKE MATED TO THE WOLF is a quick read with a number of communication twists that will have you laughing or shaking your head in despair that this couple will ever get together. Shawna is use to working hard and when she is fired from the programming job she is desperate to work and make money to pay her families debt. Hawke is also desperate -- he needs to clean up the mess that her previous boss had left behind, make her see they are mates and find and protect her mother and brothers. All easy for a wolf shifter who determined to win his lady love. Great read, fun characters and intriguing look at shifters and mates.
The Witch, The Werewolf and the Waitress by Kate Baxter -- Imprisoned for years by an angry witch, Ellie Curtis cannot leave Lowman, Idaho. She has learned to make the most of her life in the small town, though being immortal does have it's drawbacks. Then fate brings her Colin a werewolf enforcer. He know Ellie is his mate and he will do whatever it takes to free her from the curse. But in doing so will he lose her?
THE WITCH, THE WEREWOLF AND THE WAITRESS is amazing as the two work to free Ellie of her curse. There are a number of worries -- the curse cannot be broken thus forcing her to live on in the little town; Ellie may age too quickly for him to change her to werewolf if they break the curse; or the breaking of the curse could get Colin killed. I think the gist of this story is that love can overcome many obstacles even those humans and/or werewolves place in front of themselves. Not your typical werewolf-human love story, sweet, steamy, nicely twisted and fun.
All in all -- IN THE MOOD FUR LOVE is three stories that are great reads that will fit any mood you might be in.
SUMMARY
Three hot stories about sexy shifters from a trio of today's hottest paranormal romance authors, headlined by bestselling authors Eve Langlais and Milly Taiden!
When Becka manages to escape her kidnapper, she finds herself asking help of the man with the nice brown eyes. Stavros can't say no, not when he knows Becka is his mate, but he does have one dilemma when it comes to claiming her. He'll have to find a way for her to bear his touch.
Looking for a mate to bring to a party? Wedding? Holiday gathering? Mates Fur Hire is right for you? But what happens when your fake mate ends up being your real one, from New York Times bestselling author Milly Taiden!
For centuries, Lowman, Idaho has been Ellie Curtis's prison. A vengeful witch cursed her with immortality and locked her within the confines of Lowman's borders, sealing Ellie off from most of civilization for eternity. She's learned to make the most of it. But when she meets a cocky werewolf who's part of the elite supernatural law enforcement group, all bets are off...
Colin instantly knew that Ellie was his mate, but when he discovers her secret, he's determined to help set her free. But in doing so, he might just lose the one thing he knows he can't live without...
---
What do you think about this review?
Comments
No comments posted.

Registered users may leave comments.
Log in or register now!