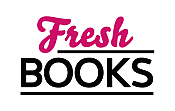 Celebrate June with Great Books!
"The vivacious Kick Kennedy takes on London society..."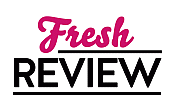 Reviewed by Magdalena Johansson
Posted September 28, 2018

I've long had an interest with the Kennedy family and this book about Kathleen "Kick" Kennedy was one that I had been looking forward to reading for a long time. Kick, the next oldest daughter of Joe and Rose Kennedy is one of the lesser known Kennedys. Her life and death have been overshadowed by her famous brothers. Kick's life was cut short, but she managed much during her short life. However, much came at a great cost. In the 1930s, her father Joe was the ambassador in London and Kick loved her life there. She had great friends and she also met the love of her life Billy Hartington, the future Duke of Devonshire. But, Kick came from a devout Catholic family and Billy was Protestant. Neither could compromise their faith. She would lose her family and his family would never accept that Billy converted nor that their future children would be raised Catholics. And, then England is drawn into WW2 in the middle of this emotional turmoil. Will they ever be together?
THE KENNEDY DEBUTANTE is a story about a love that burns brightly, despite all the obstacles Kick and Billy had to face. It's perhaps hard to understand the turmoil Kick and Billy went through. So what that they were Catholic and Protestant? But, the Kennedy family was staunchly Catholic, so according to the church, Kick would not only lose her soul but her family if she converted. The religious theme is a very important part of this book. If Billy had been an ordinary man, he perhaps would not have had a problem with converting. But, as an heir to the Duke, could he not. Much of the time in the book they are fighting for a future together.
I quite enjoyed reading this book, and I especially loved reading about Kick, Joe Jr., and Jack. They had such a close bond. I was a bit surprised by the positive image of Joe Sr. in this book. I've always gotten the impression that he was a bit of ruthless person, both in business and at home. This wasn't an image I got from this book. However, his treatment of his daughter Rosemary did show how little he listened to the women in his family.
I did wish that the last four years of Kick life had been included in the story. The ending was good, but I felt that the story was not quite finished. There were so much more to come in Kick's life and I would have loved to read about it. THE KENNEDY DEBUTANTE is a really good historical fiction that definitely should be read if you are interested in the Kennedy family or is just a historical fiction fan.
SUMMARY
A captivating novel following the exploits of Kathleen "Kick" Kennedy, the forgotten and rebellious daughter of one of America's greatest political dynasties.
London, 1938. The effervescent "It girl" of London society since her father was named the ambassador, Kathleen "Kick" Kennedy moves in rarified circles, rubbing satin-covered elbows with some of the 20th century's most powerful figures. Eager to escape the watchful eye of her strict mother, Rose, the antics of her older brothers, Jack and Joe, and the erratic behavior of her sister Rosemary, Kick is ready to strike out on her own and is soon swept off her feet by Billy Hartington, the future Duke of Devonshire.
But their love is forbidden, as Kick's devout Catholic family and Billy's staunchly Protestant one would never approve their match. When war breaks like a tidal wave across her world, Billy is ripped from her arms as the Kennedys are forced to return to the States. Kick gets work as a journalist and joins the Red Cross to get back to England, where she will have to decide where her true loyalties lie--with family or with love . . .
---
What do you think about this review?
Comments
No comments posted.

Registered users may leave comments.
Log in or register now!