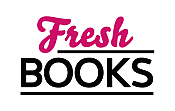 July's summer reads
"A sparkling romance, bright and beautiful, and oh-so-swoony!"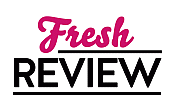 Reviewed by Monique Daoust
Posted September 13, 2018

Lady Ida Howlett longs for the freedom to do as she pleases, she dreams of adventure. The scholarly, prickly Ida whom the gentlemen of the ton ignore, but still her mother insists that she marry and the sooner the better. Ida's salvation comes in the form of a letter from her scandalous sister Della, who eloped some time back. Finally, Ida has found the pretext for her escape and to make herself useful: she will bring Della back to London. Faced with the imminent threat of a very undesirable suitor, Ida improvises her getaway. Alas, a drunken Bennett, Lord Carson, is already in the carriage she borrowed. Bennett's attempt at forgetting his responsibilities, and his wastrel of a father, for a few hours, had partially worked, until he finds himself spirited away by Ida. Always the dependable one, when Ida tells him the purpose of her trip, he vows to accompany her for her safety.
THE LADY IS DARING exemplifies all the reasons why I enjoy Megan Frampton's books so much: charismatic and highly likable characters, scintillating prose, supremely witty dialogues, and a wonderful slow burn of a romance. Ida is so easy to relate to: she is of superior intelligence, she is so bold as to flaunt it sometimes, she will not pretend to be otherwise. Through her, we understand the struggles Victorian women faced, and how women like her would eventually change the world. THE LADY IS DARING is a perfect light romance: there was no silliness, no animosity, no artificial conflicts, no misunderstandings, no huge drama. It's a simple story of two people who remain true to themselves while falling in love, and it is glorious because both protagonists are so exceptionally well fleshed out. Ida and Bennett's relationship is grounded in honesty and communication, which brings about some of the most fabulous dialogues ever penned by Ms. Frampton: Ida and Bennett's faux Latin quips are pure delight!
Megan Frampton has crafted an utterly gorgeous romance, sweet and sensual, bright and shiny, all lightness and joy, in spite of the darkness that surrounds Ida and Bennett. Their love triumphed over the unpleasantness of society and their parents'; they acknowledged that what they had was precious and were willing to compromise. What more can I say? Megan Frampton has once again made me giddy with happiness with this splendid romance!
SUMMARY
The third book in Megan Frampton's delightful and unforgettable The Duke's Daughters series
Five well-bred sisters, One sensational scandal. Now the Duke of Marymount's daughter, Ida,is about to find love in the most unconventional way…
It was easy for society to overlook Lady Ida Howlett; they found her bookish, opinionated, and off the marriage mart. But little did they know that behind a calm exterior beats the heart of an adventuress, one who, determined to discover her runaway sister's whereabouts, steals a carriage and sets off on a daring mission. Then she discovers she's not alone! Bennett, Lord Carson, is inside, and he refuses to leave.
Lord Carson's plans had always been to find a soft, gentle, wife who would run his home and raise his children. Still, he makes a bargain with Ida—he won't desert her during her mad adventure. He'll make sure she's safe, and then find a suitable lady to fall in love with. But when rules (and garments) become discarded during this long, intimate journey, it's soon clear that this surprisingly daring lady is the woman he's needed all along.
---
What do you think about this review?
Comments
No comments posted.

Registered users may leave comments.
Log in or register now!