"An outstanding contemporary gothic tale of love and vampires!"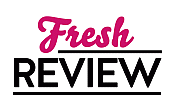 Reviewed by Miranda Owen
Posted September 13, 2018

TWILIGHT DESIRES is the third book in Amanda Ashley's intriguing "Morgan's Creek" series about love and vampires. For background information on two of the central supporting characters, as well as the town of Morgan's Creek, readers should read AS TWILIGHT FALLS either before or after reading TWILIGHT DESIRES. TWILIGHT DREAMS features the brother of TWILIGHT DESIRES heroine Sofia Ravenwood. Morgan's Creek is a deserted former vampire-paradise-of-a-town and where reluctant vampire Ethan Parrish is cooling his heels at the opening of TWILIGHT DESIRES. Having been turned into a vampire against his will, Ethan is a brooding hero full of impotent rage and self-pity at the start of this book. After some advice from his sire Rylan Saintcrow, and a little matchmaking by his cousin, Sofia Ravenwood brings a little light and love into Ethan's life.
Sofia was fascinated by vampires until her family was terrorized by them, and her brother got turned into one. She's a little understandably cautious when her sister-in-law Holly connects her with Ethan. Ethan is happy to make any connection, and that he doesn't have to hide who he is with Sofia. When it comes to their evolving relationship, Sofia and Ethan are both conflicted even though there is a definite mutual attraction. Based on her family's experience, Sofia is worried about what being in a relationship with a vampire will entail. Ethan has a certain degree of self-loathing about his vampire state and doesn't want Sofia to suffer or miss out on typical human activities if she becomes a vampire or lives a life with one. In spite of his internal conflicts, Ethan doesn't take his moods out on Sofia and always treats her with respect and projects an affable charm. The sexual tension is epic even as this couple slowly get to know each other and build the intimacy between them.
Readers get to see a different side of master vampire Rylan Saintcrow than what was revealed when he made his appearance in AS TWILIGHT FALLS. Rylan makes no apologies for how he's lived his life, but he has grown from his recent experiences with humans. While not exactly a cuddly teddy bear, Rylan's relationship as Ethan's sire, mentor, and friend is a great aspect of this story. As Rylan can walk around during the day, he is also able to befriend Sofia and act as a sounding board for her fears. A vampire villain does appear to torment the good guys in TWILIGHT DESIRES and inject a bit of danger into the narrative. Rylan and Ethan make a good team as they match wits against their foe and act as protectors.
TWILIGHT DESIRES is an outstanding contemporary gothic tale of love and vampires. I love the way the heroic vampires in TWILIGHT DESIRES build a community and support system for each other as they physically re-build a town. Amanda Ashley provides plenty of thrills and chills in this story, but the romance and character development are never overshadowed. I look forward to Amanda Ashley's next vampire romance.
SUMMARY
Sofia Ravenwood was once fascinated by vampiresótheir seductive power, their inhuman strength, their dark desires. Then one of them attacked her family, and she threw out her goth attire and vowed to keep clear of her enemies. Until she heard about Ethan Parrish: a sweet, sizzling-hot former college football player, turned into a vampire against his will.
Wandering the deserted streets of Morgan Creek, Wyoming, Ethanís sure he'll be alone foreveróa monster like him deserves nothing else. Then beautiful, complicated Sofia agrees to meet him, fangs and all. The need she ignites in him is more than just the pulse of her blood or the scent of her skin. But he's not the only bloodsucker desperate to make her his own . . .
---
What do you think about this review?
Comments
No comments posted.

Registered users may leave comments.
Log in or register now!