"A brilliant mash-up of gothic and cozy mystery goodness!"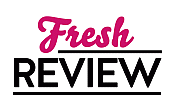 Reviewed by Miranda Owen
Posted September 13, 2018

HITTING THE BOOKS is the ninth book in Jenn McKinlay's Library Lover's cozy mystery series. HITTING THE BOOKS is loads of fun for cozy mystery fans as well as readers, like me, who enjoy a delectable gothic mystery. There are elements in HITTING THE BOOKS reminiscent of some of my favorite Dorothy Daniels' stories full of ghostly figures, mysterious deaths, and bumps in the night. Library director Lindsey Norris tries to stay sensible and focused as she attempts to find out who is behind the violent attacks on her friend Theresa Huston.
There are murder and mystery in HITTING THE BOOKS, but this story starts out a little differently than most. Rather than a death right out of the gate, it's attempted murder that lures Lindsey into a tangled tale of shadowy assassins, tales of tragedy, and mysterious disappearances. Lindsey has a lot of back-ups as she hunts down clues and suspects. Theresa's fiancé Larry Milstein provides her with two superb bodyguards -- Stefan and Steig Norrgard. The Norrgard brothers are friends of Lindsey's and, in my opinion, a sexier and more competent version of the classic detective pair Thomson and Thompson from "The Adventure of Tintin" comic albums by Herge. Robbie Vine, actor and main squeeze of chief of police Emma Plewicki, is also on hand to charm information out of locals. Captain Mike Sullivan aka Sully, Lindsey's roommate, and love interest gets my vote for most valuable sidekick. Sully is very hands-on in this mystery and is a cool head and fierce protector when things get a little too hot to handle. Lindsey's adorable dog Heathcliff even makes an assist in nabbing the bad guy.
Overnight it seems as though the little town of Briar Creek becomes a hotbed of dark secrets and devious plotting. Well-known, and some very well-liked, locals take on a slightly sinister cast as strange facts become known. I love the mystery-within-a mystery involving one suspect's wife who disappeared years earlier. Several straightforward scenarios are plausible motivations for the recent attempts on Theresa's life, but some terrifying and outlandish motives start to make sense to Lindsey and her crew as well. This is a hoot to read and one of my favorite books in this Library Lover's series so far.
HITTING THE BOOKS is a superlative mash-up of gothic staples and cozy mystery goodness. There are suspects aplenty and shady activities for this amateur sleuth and her friends to investigate. Jenn McKinlay does a fabulous job of balancing the fun, mystery, and spooky good times. I look forward to Jenn McKinlay's next mystery.
SUMMARY
It's murder by the book in the latest hit Library Lover's mystery from the New York Times bestselling author of Death in the Stacks.
When a stack of library materials is found at the scene of a hit and run, library director Lindsey Norris finds herself dragged into the investigation as the police try to link the driver of the stolen car to the person who borrowed the books. Before Lindsey can delve into the library's records, the victim of the hit and run, Theresa Houston, suffers another "accident" and the investigation shifts from driver negligence to attempted homicide.
A clue surfaces in the confiscated library materials that could crack open the case and it is up to Lindsey to piece it all together. But things are not as they seem in the sleepy town of Briar Creek and when the driver of the stolen car turns up dead, Lindsey, her staff and her library friends have to hit the books before the murderer gets the last word...
---
What do you think about this review?
Comments
2 comments posted.
Re: A brilliant mash-up of gothic and cozy mystery goodness!


(Jonetta (Ejaygirl) Allen 9:38am September 14)
Excellent review!
(Jonetta (Ejaygirl) Allen 9:38am September 14)
Registered users may leave comments.
Log in or register now!