"Knowing who the bad guy still does not prepare us."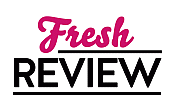 Reviewed by Sandra Wurman
Posted September 10, 2018

SHATTERED MIRROR is a labyrinth of possibilities constructed on a strange series of connections. Think of trying to put back together a shattered mirror -- a puzzle that defies logic and sense and yet Eve Duncan's career is built around her somewhat innate ability to put these puzzles together. As a forensic sculptor Eve recreates faces from nothing more than a skull. These skulls communicate with Eve, as difficult as that is to comprehend. And now it appears that her six-year-old son Michael shares Eve's ability to connect with the people behind the skull.
Sounds kind of scary but these facial reconstructions have helped close open cases, helped a family find closure and in some cases prevent more murders. Not all skulls are a result of foul play but Eve knows they each tell a story, that's her job and she takes it very seriously.
The newest skull has brought with it a kind of crazy story. Eve and her husband Quinn need to find the solution to the puzzle seemingly attached to it. The case seems to be much more personal. The safety of Eve and her family are at risk, and it all began with this charred skull with a bullet hole at the temple.
As always Iris Johansen has crafted a story filled with a multitude of twists and turns which have even the best arm chair detective second-guessing themselves. A great subtitle for SHATTERED MIRROR would be changes since it follows some pretty life-altering ones for many of the characters. Starting with Eve and her family, Cara and her grandfather Kaskov and now Darcie and Sylvie.
The roads twist and turn, intertwining quickly and often in this fast-paced crime novel. Hard to keep track of the good guys and bad guys. At time role reversal is the game of the day.
At each bend in the road some new facts emerge and for the most part do not appear to have any connection with this skull. And since neither Eve nor Quinn believe in coincidence, they are determined to get the facts. They are not satisfied with accepting these events are mere coincidence. There is definitely an element of evil and there is no shortage of evildoers. Some strangers and some family.
I am once again charged with providing a review for one of Iris Johansen's books without giving up too many facts about the storyline. Suffice it to say that at each new crossroad the reader finds themselves looking at circumstances that defy logic. The road to closure is indeed muddied up with new people and events popping up. The cast of characters is amazing and Iris Johansen outdoes herself in SHATTERED MIRROR with some pretty devious and creepy ones. As always this Eve Duncan crime novel completely stands on its own. And in SHATTERED MIRROR Iris Johansen incorporates just about everyone we have ever met in previous books.
SUMMARY
Iris Johansen returns with a thrilling novel of action and danger where fan favorite Eve Duncan is thrown once more into a deadly game of intrigue. It begins when Eve receives a package containing a skull—and instructions for Eve to do her work reconstructing it. When she does, a beautiful woman's face emerges. But when Eve is introduced to the dead woman's mirror image, a game is on where her twin's life hangs in the balance.
---
What do you think about this review?
Comments
No comments posted.

Registered users may leave comments.
Log in or register now!