"Equal parts sweet and sexy with top-notch characters!"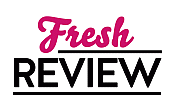 Reviewed by Miranda Owen
Posted September 5, 2018

ONE PERFECT KISS is the eighth book in Jaci Burton's Hope series about romance in a small town. When history teacher and football coach hottie Zach Powers and English teacher Josie Barnes lock eyes, their chemistry is explosive. Hope, Oklahoma is a quaint and generally fabulous small town. Zach and Josie are two of the last remaining singles in their group of friends. As they keep getting thrown together, they eventually decide to give in to their attraction. Zach is quick to see how good a long-term relationship could be between them, but Josie has been burned before and wants to take things slow. Once again, Jaci Burton delivers a great character-driven romance with a few ridiculously cute pets thrown in.
Love has not done right by Josie Barnes. In her early years, Josie had to fend for herself most of the time since her dad was not in the picture and her mom was a junkie. In later years, a love affair gone sour had her faith in her ability to pick a trustworthy partner devastatingly shaken. After these disappointments, Josie is fearful rather than bitter. Jaci Burton does a good job of creating a heroine who is cautious without being unreasonably so. When Zach appears on the horizon Josie just wants a little fun and no drama. What this heroine gets is a guy who won't give up on them and is in it to win it. Zach is a strong guy who is confident without being obnoxious, and his relationship with Josie develops very organically. Even though her faith in love, as it pertains to humans, is virtually non-existent, Josie has a big heart when it comes to animals who need extra special care. I think it's fabulous how Josie is able to share her love of animals with Zach, and that it becomes something they bond over.
ONE PERFECT KISS is equal parts sweet and sexy with top-notch characters. The tight friendships in ONE PERFECT KISS ring true and are a wonderful source of support for the two main characters. The pets in ONE PERFECT KISS add a dose of adorable and a little humor to the story. I look forward to Jaci Burton's next inevitably amazing romance.
SUMMARY
Josie Barnes has always craved a sense of home. She's found that in Hope, Oklahoma--she bought a house, has a new job as an English teacher at Hope High, she's made wonderful friends, and she's taking in stray animals that no one else wants. Now she's flirting with fellow teacher and hot high school football coach Zach Powers. But he's almost too good to be true, and Josie learned long ago not to trust in the too-good-to-be-true, because it has always let her down.
A former pro football player, Zach had to pull back when a career-ending knee injury forced him to rethink his future. Now he's happy calling plays as Coach. If he could just get Josie Barnes to stop benching his players for their poor grades, life would be perfect. Instead, she drives him crazy as the stern teacher at school and the sexy woman of his dreams outside of the classroom. He knows she's been hurt in the past, but he wants to be that guy she can trust.
The one thing Josie has never been able to count on is the people closest to her. But Zach intends to show her that what they have between them is a textbook case ofa love.
---
What do you think about this review?
Comments
No comments posted.

Registered users may leave comments.
Log in or register now!