"A love story packed with complicated charm!"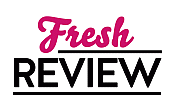 Reviewed by Miranda Owen
Posted August 30, 2018

AN EARL LIKE YOU is the second book in Caroline Linden's Wagers of Sin series. Hugh Deveraux, Earl of Hastings, is a good guy forced to do some bad things for the right reasons. His late father left him in a very difficult position financially. Although he loved his family, Hugh's father left his family heavily in debt, with Hugh trying to pick up the pieces. Enter wealthy businessman Edward Cross into his life. Edward loves his daughter and he sees nothing ethically wrong with buying his daughter a husband without disclosing the terms and conditions to her before the wedding. However unlikely, Hugh falls for heiress Eliza Cross and having to keep secrets from her is almost his undoing. I love this hero and heroine. Caroline Linden tells a love story with complications yet packed with charm.
Hugh is a man forced to live with secrets. He protects his mother and sisters from the truth of how careless his father was with the family fortune, and he keeps from Eliza the true reasons he initially pursued her. Marrying for money is something a rogue would normally do, but Hugh's scruples torment him. The genuine feelings of love and desire that develop between Hugh and Eliza make for some enchanting idylls and steamy scenes. Hugh is a sympathetic hero and I love the way he treats Eliza and his sisters. Eliza has been a little sheltered by her father, even though he wants her to participate more in society, but she's no simpering miss. It isn't until late in the story when Eliza finds out the truth about the men in her life and their secrets. Her best friends provide support and act as a sounding board.
AN EARL LIKE YOU is a story about true love winning out against the odds. Although AN EARL LIKE YOU is part of a series and one of the heroine's best friends is the heroine of the previous book, this works as a standalone novel. I look forward to reading Lady Georgiana's story, hopefully, in the next Wagers of Sin novel.
SUMMARY
When you gamble at love . . .
When Hugh Deveraux discovers his newly inherited earldom is bankrupt, he sets about rebuilding the family fortune—in the gaming hells of London. But the most daring wager he takes isn't at cards. A wealthy tradesman makes a tantalizing offer: marry the man's spinster daughter and Hugh's debts will be paid and his fortune made. The only catch is that she must never know about their agreement . . .
You risk losing your heart . . .
Heiress Eliza Cross has given up hope of marriage until she meets the impossibly handsome Earl of Hastings, her father's new business partner. The earl is everything a gentleman should be, and is boldly attentive to her. It doesn't take long for Eliza to lose her heart and marry him.
But when Eliza discovers that there is more to the man she loves—and to her marriage—her trust is shattered. And it will take all of Hugh's power to prove that now his words of love are real . . .
---
What do you think about this review?
Comments
No comments posted.

Registered users may leave comments.
Log in or register now!