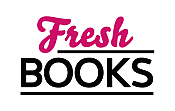 July's summer reads
"This is a story about strong friendships, persistent evil, and a fierce and fabulous heroine!"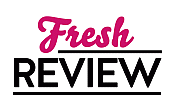 Reviewed by Miranda Owen
Posted August 30, 2018

DARK SENTINEL is book 32 in Christine Feehan's Carpathian series. I'm loving these sweet, strong, and sexy Carpathian heroes Christine Feehan has been writing lately. Andor Katona is fighting the good fight against vampires and miscellaneous baddies when he gets into a situation in need of rescuing. Lorraine Peters, human and the heroine of DARK SENTINEL, bravely jumps in the fray and saves Andor. Lorraine is now one of my all-time favorite heroines of any Christine Feehan book. This heroine has courage and inner strength that the hero greatly admires. Rather than struggle with fear and indecision, Lorraine has no trouble doing the heavy lifting in the fight against evil vampires, doing what needs to be done, while also accepting her limitations. As Andor heals, Christine Feehan tells a story about strong friendships, persistent evil, and a fierce and fabulous heroine.
The master vampire, and general thorn in the side of the heroes is Sergey Malinov. Sergey's presence is largely in the background, working as a puppet master to try and manipulate both his servants and heroes alike. The monsters in DARK SENTINEL are like something out of the classic "Hellraiser" horror films. Due to some wicked machinations on Sergey's part, Lorraine, Andor, and his fellow Carpathians Gary, Sandu, and Ferro form an incredibly close bond. The synergy displayed by these heroes, on the battlefield and off, is heartwarming and adds depth to the overall story. I can't wait to see what Christine Feehan has planned for these fabulous supporting characters in future stories.
Lorraine impresses me so much because, although she has a tragic family history, she is resilient, pragmatic, and yet hopeful all at the same time. When she first meets Andor, her first thought is to help even if there is a potential threat to her own safety, but she stays focused and doesn't panic. When Andor reveals some extraordinary truths about himself, Lorraine finds it hard to believe but she goes with her spot-on instincts rather than getting spooked. I love how Andor respects and finds Lorraine's strength attractive, rather than try to stifle her. The attraction that is almost instantaneous and the evolution of their relationship is a wonderful combination of tender, sweet, and red-hot passion. The way they work together makes their chemistry so much more powerful and enjoyable to read.
DARK SENTINEL has a clever and fierce heroine and her alpha hero mate who battle vampires with their fellow warriors by their sides. Christine Feehan's Carpathian series keeps getting better. I am eager to find out how Elisabeta's story turns out. I look forward to reading more about Christine Feehan's captivating Carpathians.
SUMMARY
In an explosive novel from #1 New York Times bestselling author Christine Feehan, a human woman ignites the desire of her Carpathian lifemate--and of an ancient vampire with a score to settle.
After the devastating loss of her entire family, Lorraine Peters heads to the woods searching for peace of mind and anything to quell the anger in her soul. Instead, she stumbles upon a scene of horrific violence, as one man lies helpless in the face of three attackers.
Andor Katona's existence has been a harsh one, living for centuries as a monk in the Carpathian Mountains. Unable to find his lifemate, he almost welcomes his release from a colorless and unfeeling world at the hands of the vampire hunters who have mistaken him for their prey. That is, until a whirling ball of fury bursts onto the scene, determined to save him.
In one glimpse, in one breath, Andor recognizes Lorraine as his lifemate, but it will take more than their telepathic connection to convince her of their immortal bond. Lorraine is a lethal combination of cunning and courage. So much so that she captures the attention of a master vampire, one who has already lost what was once irreplaceable to him. One who will strike with deadly precision at Andor and his ancient Carpathian comrades in a war to end all wars. . .
---
What do you think about this review?
Comments
No comments posted.

Registered users may leave comments.
Log in or register now!