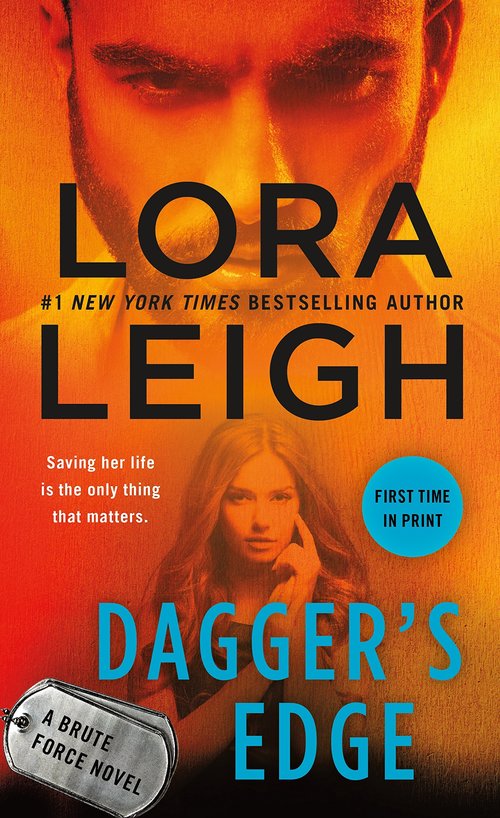 Dagger's Edge, September 2018
by Lora Leigh

St. Martin's Paperbacks
Featuring: Crimsyn "Syn" Delaney; Ivan Resnova
304 pages
ISBN: 1250110343
EAN: 9781250110343
Mass Market Paperback
Add to Wish List

Purchase
"How far will he go to protect the enemy?"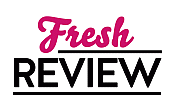 Reviewed by Annetta Sweetko
Posted August 23, 2018

Romance Military | Romance Suspense
Crimsyn "Syn" Delaney, aka Journey Taite, has been on the run for years. Fearful of her cold, calculating family members who aren't in prison, and chased by others who want her dead. In the arms of a Russian crime Lord, Ivan Resnova, she finds moments of bone-deep desire and something she has never felt before from anyone--love. After another rescue and again in his arms, Syn finds herself on a DAGGER'S EDGE. She will no longer run. She makes a deal with the devil she knows and can now turn and fight for her life.
Ivan Resnova has always been intrigued by his enemies' daughter and granddaughter over the years, and with Syn he finds himself doing things he never plans to do. He will certainly destroy her family, his enemies and hers, but he never thought to make her a part of his world. Slowly but surely his little Syn becomes everything to him. Now the game is on, but when it is over, will he let her go? Not in this lifetime, but to convince a woman who has known no love that his is true, may be the hardest thing this crime boss has ever done.
DAGGER'S EDGE is mind-blowing, action-packed excitement. I don't know where author Lora Leigh gets her ideas or characters but I certainly hope she keeps finding them. I mean, who else can take a character who is the favorite cousin to the Queen Mother, a Russian crime boss, an incredibly cold, calculating evil family and make it into an exciting, don't want it to end read with a very happy ending.
As a reader, you will feel for Journey Taite and (excuse the pun) watch her journey to her new strength of character and become Ivan's Syn in truth. Ivan is an enigma, but one that we learn about just as Syn does and see them become a partnership that is unstoppable. Characters from her past Brute Force book, COLLISION come back to play roles in this one, adding to the action and intrigue. I hope there are a number of books planned for this series as I would love to see Ilya, Ivan's right-hand man, or maybe Beau, Syn's ex-fiance, each have their own story.
If you want heart-stopping action, a wickedly steamy romance that is filled with an amazingly strong love then please yourself and get DAGGER'S EDGE right now.
SUMMARY
#1 bestselling author Lora Leigh is back—with a vengeance—in her latest novel of passion and intrigue, Dagger's Edge, featuring the men of Brute Force.
Ivan Resnova wants nothing more than to escape his hard, brutal past. Starting over is not so easy once you've been a powerful crime boss but now, instead of being punished for his alleged crimes, Ivan fears that the one woman he can't forget is in danger of paying the price.
Crimsyn "Syn" Delaney thought the danger she'd faced was over, and that she could resume her life. She never imagined it would return with a vengeance and throw her back into Ivan's world. But when an attempt is made on her life, she needs Ivan more than ever to keep her safe— even if she is in danger of falling deeply and dangerously in love. . .
"Leigh's books can scorch the ink off the page."—RT Book Reviews
---
What do you think about this review?
Comments
No comments posted.

Registered users may leave comments.
Log in or register now!