"A great addition to the Long, Tall Texans series"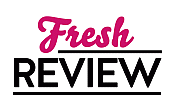 Reviewed by Sandra Wurman
Posted August 10, 2018

Diana Palmer likes to pair up strong macho guys with somewhat less obvious insecure girls, so it is no surprise when you crack open UNBRIDLED and meet Sunny and John Ruiz in a somewhat awkward position. You realize almost immediately that you've just been introduced to the main characters in UNBRIDLED. UNBRIDLED is Long, Tall Texans book #46, probably one of Diana Palmer's longest and most prolific series. And, I have admittedly read them all. Anyone that knows me or reads my reviews knows that my topic of choice is often cowboys, ranchers, and, yes, native Americans. I love them all.
UNBRIDLED once again brings us back to Jacobsville and Comanche Wells. The two lead actors are a nurse and a Texas Ranger -- but, of course, after all this is a story told by Diana Palmer. A new element in UNBRIDLED is the existence of a gang. Gangs are all around us, and so even in small towns they seem to be popping up. Violence and bullying are their calling cards.
Sunny is a great nurse, but she kind of buries herself in her work. She is one of those people that are most comfortable standing at the fringe of life. Her very brief moment with Ruiz put her in a most uncomfortable situation and when she abruptly called an end to it. Ruiz was left with the impression that Sunny had something against Latinos. Which couldn't be further from the truth, but actions speak louder than words, and Sunny's were undeniable.
Sunny is deathly afraid of the local gang of thugs that has moved into her neighborhood. Even though her apartment was within walking distance of the hospital she invariably took a taxi.
Ruiz is now sole parent to an eleven year old son Antonio and having a difficult time of it.
Antonio's school and Sunny's hospital and apartment are smack in the middle of a gang area that now had two rival groups after the same territory. A disaster in the making, one which Sunny, personally, knew all too well and one John Ruiz faced now almost daily with Antonio being exposed to in his alternate school. Two gangs, one very small neighborhood, and three people drawn into the drama. Not a recipe for happiness, in fact the danger is palatable and real. As the story unfolds in UNBRIDLED, we become first hand witnesses to these very dangerous situations.
Luckily there are fine people like Texas Ranger John Ruiz and nurse Sunny Wesley. These are the folk that work tirelessly to make a difference. The problem lies in the unvarnished truth that helping people often puts you in the crossfire. And standing toe to toe with these gang members is going to put these fine people in jeopardy.
Though most of the Long, Tall Texan's are ranchers, UNBRIDLED is more centralized to a city atmosphere. Cities are home to these gangs. UNBRIDLED deftly puts two distinct societies -- so to speak -- together in this fight against the scourge of our time, gangs. Diana Palmer handles this difficult problem with respect and just the right amount of fear and angst. Of course, ultimately UNBRIDLED is a romance and her couple of choice in this story are so different that they belie making them a couple. Diana Palmer has no such difficulty.
SUMMARY
A lone wolf takes on the threat endangering everything he loves in an unforgettable story in the sensational Long, Tall Texans series
Widowed Texas Ranger and single dad John Ruiz hardened his heart years ago. Day after day, he tracks the roughest criminals in the Lone Star State, leaving little room for love. So when John butts heads with the beautiful nurse who's helping his young son, he's floored by how quickly the sparks fly.
Ever since her mother's and brother's brutal murders, Sunny Wesley has devoted her life to helping save others. Adorable Tonio Ruiz is just another youngster she's trying to help—or so she tells herself. Little does she know he's John's son. When her life comes under fire, can one mysterious rancher rescue her?
---
What do you think about this review?
Comments
No comments posted.

Registered users may leave comments.
Log in or register now!