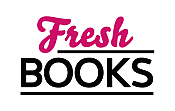 No fooling, it's April books!
""What will people think?" That this is a bold, dramatic, and extremely compelling romance!"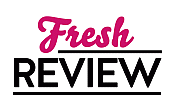 Reviewed by Monique Daoust
Posted August 10, 2018

Lorelai Weatherstoke understood what it was to be in need of care and tenderness, which she bestowed on all creatures great and small. And that, one day, came to include the nearly dead teenage boy she found, whom she named Ash. He remembered nothing from his past, which from the way he looked might have been a good thing. Lorelai fell in love with that boy, who had told her that he would always come back for her, whatever happened. And one day, he left. He did come back, twenty years later, as the Rook, a formidable pirate who had been terrorizing the seven seas.
THE DUKE WITH THE DRAGON TATTOO is a book I should not have enjoyed so much. In spite of the enticing blurb, it lacks subtlety: the villain is as black as night, Lorelai is a white as the driven snow, and Ash/the Rook, is all the darkest shades of grey. Yet, it worked beautifully for me because of a very important detail: the tone of the book. Kerrigan Byrne's slightly over the top voice was ideal, as was the somewhat purplish prose -- don't get me wrong, the writing is magnificent and sophisticated. THE DUKE WITH THE DRAGON TATTOO feels like an old- fashioned historical romance that owes much to the classics, particularly Alexandre Dumas: think THE COUNT OF MONTE CRISTO with explicit sex scenes.
Lorelai had a very difficult life, courtesy of her dastardly brother Mortimer, a vicious, cruel brute, and her weak-willed father -- whose motto is the "What will people think?" of my title. Ash, while suffering from amnesia, fell in love with Lorelai's kindness, which had seem to vanish from his later incarnation of The Rook. The Rook, I must say, terrified and mesmerized me as much as he did Lorelai, and I was seriously worried that I would not like where the story was going for a little while. I have never read what are called "old skool" historical romance novels, the bodice-rippers of old, and I have no intention of doing so, as the idea of extremely doubtful consent is de rigueur, which I feared in THE DUKE WITH THE DRAGON TATTOO. Kerrigan Byrne does an admirable job at walking an extremely thin line with unprecedented flair and panache.
THE DUKE WITH THE DRAGON TATTOO has everything: murders, kidnappings, amnesia, pirates, and a treasure. The secondary characters are exceptionally fleshed-out, and I would have liked a little bit more on Veronica. I have seldom witnessed such extraordinary character development as with Lorelai and Ash/The Rook, which actually kept me on the edge of my seat. While I understand that I read an uncorrected advanced copy, there were some distracting mistakes, notably: how old is Lorelai? Twenty years later, she is supposedly thirty three, while when meeting Ash, she is thirteen, fourteen, or fifteen, depending on the chapters. Had her age(s) not been mentioned so often, it would not have had mattered as much. In any case, with THE DUKE WITH THE DRAGON TATTOO Kerrigan Byrne demonstrates that when an author knows exactly what she's doing, she can convince even the most stubborn of readers.
SUMMARY
The bravest of heroes. The brashest of rebels. The boldest of lovers. These are the men who risk their hearts and their souls—for the passionate women who dare to love them…
He is known only as The Rook. A man with no name, no past, no memories. He awakens in a mass grave, a magnificent dragon tattoo on his muscled forearm the sole clue to his mysterious origins. His only hope for survival—and salvation—lies in the deep, fiery eyes of the beautiful stranger who finds him. Who nurses him back to health. And who calms the restless demons in his soul…
A LEGENDARY LOVE
Lorelai will never forget the night she rescued the broken dark angel in the woods, a devilishly handsome man who haunts her dreams to this day. Crippled as a child, she devoted herself to healing the poor tortured man. And when he left, he took a piece of her heart with him. Now, after all these years, The Rook has returned. Like a phantom, he sweeps back into her life and avenges those who wronged her. But can she trust a man who's been branded a rebel, a thief, and a killer? And can she trust herself to resist him when he takes her in his arms?
---
What do you think about this review?
Comments
No comments posted.

Registered users may leave comments.
Log in or register now!