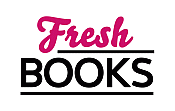 Fall into September books you'll love
Kerrigan Byrne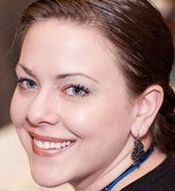 Blogging at Fresh Fiction
Kerrigan Byrne | 20 Questions: THE DEVIL IN HER BED
March 3, 2021
1--What is the title of your latest release? THE DEVIL IN Read More...
Kerrigan Byrne | Exclusive Interview: ALL SCOT AND BOTHERED
September 23, 2020
Welcome back to Fresh Fiction, Kerrigan! Can you give us a little bit of background on the Devil You Know&nbsp Read More...
Kerrigan Byrne | Exclusive Interview: HOW TO LOVE A DUKE IN TEN DAYS
August 21, 2019
Thanks for stopping by Fresh Fiction! Can you tell us about your new series, Devil You Know, and the first book, Read More...
Kerrigan Byrne | Dorian Blackwell Dating Profile
September 1, 2015
Man Seeking Woman. One Woman. There's only ever been her. Age: 30 – 35 Within 50 miles Read More...
Kerrigan Byrne has done many things to pay the bills, from law enforcement to belly dance instructor. Now she's finally able to have the career she'd decided upon at thirteen when she announced to her very skeptical family that she was going to "grow up to be a romance novelist." Whether she's writing about Celtic Druids, Victorian bad boys, or brash Irish FBI Agents, Kerrigan uses her borderline-obsessive passion for history, her extensive Celtic ancestry, and her love of Shakespeare in almost every story. She lives at the base of the Rocky Mountains with her handsome husband and three lovely teenage girls, but dreams of settling on the Pacific Coast.
Awards
Fresh Fiction Box Not To Miss, Selection, How To Love A Duke in Ten Days, July 2019

Interviews for Kerrigan Byrne
Interview with Kerrigan Byrne, author of 'THE DUKE'
The Duke
February 22, 2017
Log In to see more information about Kerrigan Byrne
Log in or register now!
Series
Victorian Rebels | Devil You Know | Fiona Mahoney | Goode Girls
Books:
Bazaar Girls, September 2023
Townsend Harbor #3
e-Book
Brewbies, July 2023
Townsend Harbor #2
e-Book
Pride Not Prejudice, June 2023
e-Book
Nevermore Bookstore, April 2023
Townsend Harbor #1
e-Book
The Earl on the Train, June 2022
A Victorian Rebels Novella
Paperback / e-Book
Crying Wolfe, April 2022
A Goode Girls Romance #5
Paperback / e-Book
Big Duke Energy, April 2022
e-Book
A Treacherous Trade, March 2022
A Fiona Mahoney Mystery, #2
Paperback / e-Book / audiobook
Tempting Fate, May 2021
Goode Girls #4
e-Book
The Devil in Her Bed, March 2021
Devil You Know #3
Mass Market Paperback
Dancing With Danger, February 2021
Goode Girls Romance
e-Book
Which Witch Is Wicked?, January 2021
The Witches of Port Townsend #2
Paperback / e-Book
The Earl of Christmas Past, December 2020
Goode Girls Romance #5
e-Book
Courting Trouble, December 2020
Goode Girls #1
Paperback / e-Book
All Scot and Bothered, October 2020
Devil You Know #2
Paperback / e-Book / audiobook
Seducing a Stranger, October 2020
Goode Girls #1
e-Book
A Dark and Stormy Knight, June 2020
Victorian Rebels #7
e-Book
The Business of Blood, November 2019
Fiona Mahoney mystery #1
e-Book
How To Love A Duke in Ten Days, September 2019
Devil You Know #1
Mass Market Paperback / e-Book
The Duke With the Dragon Tattoo, September 2018
Victorian Rebels #6
Mass Market Paperback / e-Book
The Scot Beds His Wife, October 2017
Victorian Rebels #5
Mass Market Paperback / e-Book
The Duke, February 2017
Victorian Rebels
Paperback / e-Book
Which Witch is Wild?, October 2016
The Witches of Port Townsend #3
e-Book
The Highlander, August 2016
Victorian Rebels #3
Paperback / e-Book
The Hunter, February 2016
Victorian Rebels #2
Paperback / e-Book
The Highwayman, September 2015
Victorian Rebels #1
Paperback / e-Book