"The latest in the Wind River Valley Saga"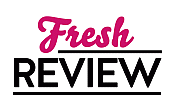 Reviewed by Sandra Wurman
Posted August 10, 2018

Romance Contemporary | Romance Western
The one thing you can always count on with a Lindsay McKenna book is that she goes out of her way to remind her that above all lawmen and women and ex-military of both sexes are above all else human beings. They are people with strengths and weaknesses, and needless to say flawed imperfect humans. In WIND RIVER LAWMAN, we are blessed with the introduction of two more of Lindsay McKenna's strong and amazing characters. McKenna does not make her people caricatures. No, that would be totally disrespectful. Characters in WIND RIVER LAWMAN are so real they practically leap off the page and shake your hand, ready to say howdy. Oh, that's my little homage to a Texan hello. If you love Texas, lawmen, and ex-military stories then look no further than anything written by Lindsay McKenna. If you are in the market for a great story, WIND RIVER LAWMAN is the one for you.
Sheriff Sarah Carter is a very multi-dimensional character. She's ex-military and committed to service to her small town. But the largest part of her person is her devotion to her family. Her grandmothers and parents are essential to Sarah and their well-being tops the list. Life is getting complicated. Her grandmother Gertie needs an assistant. Gertie's egg farm -- the Loosey Goosey -- is a very demanding, but loved job for Gertie and her employees. But Sarah is getting quite a few calls to help Gertie and the realist in Sarah says that she can no longer be at the beck and call of her beloved grandmother. Her own responsibilities prohibit that.
So, putting out an ad for someone was necessary. And the requirements are rather vague, at least those she included in the ad. Sarah just hoped she could find just the right person for assisting her older grandmother and one that had a medical background.
Dawson Callahan fit the bill, at least the ones listed in the ad. But as it turns out, Dawson passes all the tests. Sarah of course has him researched and his military and personal background came through with flying colors. The most difficult test is going to be Gertie. Gertie may be no spring chicken, but nothing escaped her discerning eye. Dawson is in and a very welcome addition to the Carter family.
It turns out that Dawson and Sarah fill some empty parts of each other's lives as well. Neither was looking for anything even remotely resembling a relationship, but there is no denying they make quite a smart couple.
In WIND RIVER LAWMAN the romance part of the story definitely takes a back seat to the need for these two great characters to proceed with healing their pasts and somehow make a future -- whether it's together or not is not a major part of this healing. As friends they are a great match and have so much to share.
Needless to point out, but Sarah's job as Sheriff carries with it a certain degree of risk and danger. And both Sarah and Dawson are going to have to figure out a way to keep her safe from a long time enemy to the Carter family. This enemy has proven to already be ruthless and without any compassion. As Sarah and Dawson fight to maintain her safety, concern for her family and friends is utmost in their minds. Both will have to challenge their inner strength and considerable military training.
WIND RIVER LAWMAN is a typical example of the intense stories by Lindsay McKenna. Page by page you are part of the ongoing drama with lots of surprises along the way. Enjoy.
SUMMARY
The new novel from the bestselling author of Lone Rider.
 
Sometimes the war comes to you . . .

After serving as a Navy medic, Dawson Callahan is back in the States and ready to start over. Leaving his native Texas, he heads for the wide open spaces of Wyoming, where he finds work as a wrangler. True, he'll mainly be wrangling chickens—and wrangling Sarah Carter's granny, who's still spry, but in need of a little caregiving. But ranch work is ranch work, and it's hard to turn down a job offer from the beautiful Sheriff Carter—especially when she deputizes him as one of her lawmen.
Sarah loves her grandmother, but with her law enforcement career keeping her busy, they could both use some help from a strong, steady man. And policing Lincoln County has only gotten tougher since a merciless drug lord arrived in the area. When Sarah takes a bullet on the job, it's Dawson who comes to her rescue—and though they both thought they left war behind in Afghanistan, they'll do whatever it takes to protect what's theirs, even if it means facing down traumas they've buried for years. Because love isn't for the faint of heart . . .
---
What do you think about this review?
Comments
No comments posted.

Registered users may leave comments.
Log in or register now!