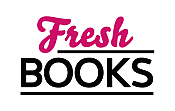 Lots of Love in February
"Utterly delightful, engrossing, and writing to die for!"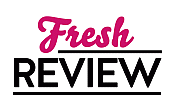 Reviewed by Monique Daoust
Posted August 5, 2018

With six weeks left until her wedding to her own Darcy, Lady Georgiana Rannoch doesn't regret having to withdraw from the line of succession, except that her royal relatives still want to be included. What Georgiana thought would be a small, intimate wedding is turning into a royal event. In spite of it all, things are going rather well but for one detail: where are she and Darcy going to live, them being of modest means? But Georgina's godfather had not forgotten her and she is now the mistress of her own country estate, Eynsleigh. Alas, before even stepping in the manor, it's obvious that good help seems to be really hard to find!
FOUR FUNERALS AND MAYBE A WEDDING is absolutely smashing! Ms. Bowen cleverly summarizes every thing of import that has been going on in Georgiana's life, briefly and concisely, while characters discuss her upcoming nuptials, that you don't even notice. A newcomer to the series will feel immediately right at home. I am amazed at how the author convincingly embroiders her characters on the fabric of history: Queen Mary, who adores her cousin several times removed, the Prince of Wales and "that woman" are discussed as they were perceived in 1935 -- when the story is set, we sense the political unrest, and I loved that young princesses Elizabeth and Margaret, who were to attend Georgiana's wedding, are portrayed very realistically. Rhys Bowen is so skillful that it never feels cheesy, but entirely believable and very sweet.
The suspense angle is stunningly well thought-out, so well-plotted, that I didn't see it coming at all, so ingenious. I still marvel at Ms. Bowen's expertise at weaving clues to the intrigue into the romantic side of things, all the while dazzling the reader with stunning descriptions of the estate, and the glorious fashion. I am a 1930s film buff, and reading about the clothing had me dreaming of those fabulous gowns. The dialogues are some of the best I have ever read, the tone is so perfect that I was hearing the various voices and accents in my mind; absolutely flawless! Seldom have I read such remarkably well-defined secondary characters: Georgina's irrepressible mother; her adorable grandfather; and the positively marvelous Queenie. Happiness is a Royal Spyness Mystery! Bob's yer uncle, ducks!
SUMMARY
In the days leading up to her wedding to Darcy O'Mara, Lady Georgiana Rannoch takes on the responsibilities of a grand estate, but proving she can run a household just may be the death of her in the new Royal Spyness Mystery from the New York Times bestselling author of On Her Majesty's Frightfully Secret Service.
If only Darcy and I had eloped! What I thought would be a simple wedding has been transformed into a grand affair, thanks to the attendance of the queen, who has offered up the princesses as bridesmaids. Silly me! I thought that withdrawing from the royal line of succession would simplify my life. But before Darcy and I tie the knot in front of queen and country, we have to find a place to live as man and wife...
House hunting turns out to be a pretty grim affair. Just as we start to lose hope, my globetrotting godfather offers us his fully staffed country estate. Mistress of Eynsleigh I shall be! With Darcy off in parts unknown, I head to Eynsleigh alone, only to have my hopes dashed. The grounds are in disarray and the small staff is suspiciously incompetent. Not to mention the gas tap leak in my bedroom, which I can only imagine was an attempt on my life. Something rotten is afoot--and bringing the place up to snuff may put me six feet under before I even get a chance to walk down the aisle...
---
What do you think about this review?
Comments
No comments posted.

Registered users may leave comments.
Log in or register now!