"A comedy of manners creates mystery in 1930s England"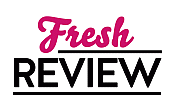 Reviewed by Clare O'Beara
Posted August 4, 2018

The popular Royal Spyness series reaches the twelfth book to celebrate crime in 1930s England. Fans of the series won't need encouragement, but newcomers might hesitate before jumping in at this point. Lady Georgiana Rannoch, a Scottish lady, is a distant cousin to the heir to the throne, which means she is seen at all the right parties and should marry someone suitable, but she doesn't have any money.
FOUR FUNERALS AND MAYBE A WEDDING sounds glum but the potential wedding is Georgiana's own. She has a longstanding beau called the Honourable Darcy O'Mara, son of a lord in Ireland. He doesn't have any money either. In their social circle, people often have nicknames like Binky and Fig. They attend Ascot races and gossip. Georgie even gets to ride in Their Majesties' carriage. But the upper crust are known for bed hopping. Can Georgie be certain that Darcy will be faithful? And he's a Catholic, so they'll need to hold the wedding in a Catholic church.
Other dilemmas of the day rear their heads, as Georgie's mother is considering remarrying, to a German industrialist, despite the rise of worrying forces in his country. The Prince of Wales has to be invited to Georgie's wedding but he will insist on bringing American divorcee Mrs. Simpson. Princesses Margaret and Elizabeth will be bridesmaids. And where is the young couple to live? They can't afford a flat. Luckily one of Georgie's older relatives invites them to use his home in Sussex, a Tudor house with staff. He adds something about needing them to keep an eye on the place.
Sure enough the house is dusty, dark, damp. The food is poor although the gardens are bursting with produce. Georgie, who arrives alone, likes a challenge, but the sullen staff and unhelpful butler are not what she's accustomed to. Is something going on here? Something more than selling off the fruit and veg? She's determined to get to the bottom of the matter before her life here as a wife begins.
I thoroughly enjoyed the mysterious situation at the house, and Georgie's getting to grips with the work needed to clean up a home uninhabited for years. The grounds are overgrown and she finds enough suspicious events to populate anyone's fancies as the tale unfolds. I came across a few spoken Americanisms which Georgie possibly picked up from Mrs. Simpson. Rhys Bowen must have enjoyed planning all the fine detail and building the suspense. FOUR FUNERALS AND MAYBE A WEDDING could be called a comedy of manners, as well as an enjoyable historical crime story. Newcomers and fans alike will relish the adventure.
SUMMARY
In the days leading up to her wedding to Darcy O'Mara, Lady Georgiana Rannoch takes on the responsibilities of a grand estate, but proving she can run a household just may be the death of her in the new Royal Spyness Mystery from the New York Times bestselling author of On Her Majesty's Frightfully Secret Service.
If only Darcy and I had eloped! What I thought would be a simple wedding has been transformed into a grand affair, thanks to the attendance of the queen, who has offered up the princesses as bridesmaids. Silly me! I thought that withdrawing from the royal line of succession would simplify my life. But before Darcy and I tie the knot in front of queen and country, we have to find a place to live as man and wife...
House hunting turns out to be a pretty grim affair. Just as we start to lose hope, my globetrotting godfather offers us his fully staffed country estate. Mistress of Eynsleigh I shall be! With Darcy off in parts unknown, I head to Eynsleigh alone, only to have my hopes dashed. The grounds are in disarray and the small staff is suspiciously incompetent. Not to mention the gas tap leak in my bedroom, which I can only imagine was an attempt on my life. Something rotten is afoot--and bringing the place up to snuff may put me six feet under before I even get a chance to walk down the aisle...
---
What do you think about this review?
Comments
No comments posted.

Registered users may leave comments.
Log in or register now!