"Can Jack keep Shelly safe by playing dead?"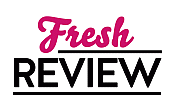 Reviewed by Debbie Wiley
Posted August 2, 2018

Romance Suspense | Thriller Crime
Federal Agent Jack McCann hopes to wrap up his latest, and hopefully last, undercover assignment soon so he can return home to his wife, Shelly. His current assignment has been going on for months and involves a major weapon smuggling operation. Unfortunately, the bust doesn't go as planned and now Jack must pretend to be dead in order to keep Shelly safe from harm. Can Jack find a way home again?
Oh, Jack! I don't want to reveal any spoilers, but Sharon Sala may just have created the most lovable man yet out of all her heroes! In fact, I think I fell just a little in love with Jack and Shelly as a couple too. Their love shines through the pages as each is willing to sacrifice everything for their beloved other half. I laughed I cried, and I cheered right along with Jack and Shelly.
IN SHADOWS is a tough read in some places, as the hardships Jack and Shelly endure are nothing short of torturous. One scene in particular still sends shivers down my spine just thinking about it! Sharon Sala isn't one to shirk away from real life issues and she shows this once again with IN SHADOWS. I particularly like how she addresses the mental health impacts of PTSD.
IN SHADOWS is yet another stunningly good read from Sharon Sala. Sharon Sala masterfully crafts a tale that you just can't put down, even when your heart is breaking right along with the characters. If you love emotional reads that pull at your heartstrings, then IN SHADOWS is a must read for you.
SUMMARY
To protect her, he must remain a ghost…
Jack McCann has been in love with Shelly since they were teens. They married just out of college and right before he went to work as an undercover agent for the FBI. When he can, he slips away from his assignments to see her—just like tonight, when he sneaks into his own home to hold Shelly in his arms and assure her that his cover is still secure.
Jack has already been undercover for months investigating an import/export business long-suspected of smuggling weapons out of the States, but just as the FBI is set to make the bust, Jack's cover is blown. The last thing he feels as he crashes through a warehouse window and into the open water is a bullet piercing his back. The last thing he hears is Adam Wu promising to destroy everyone Jack loves.
Shelley's worst nightmares come true when the FBI arrive at her doorstep to bring her the news. But she doesn't know the truth: Jack survived the shooting, and will do anything to keep his beloved wife safe—even if it means hiding in shadows…
---
What do you think about this review?
Comments
No comments posted.

Registered users may leave comments.
Log in or register now!