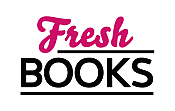 Sweet Romance + Thrilling Intrigue = February Best Reads
"Dressage and murder ride hand in hand in this exciting equestrian mystery"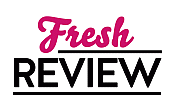 Reviewed by Clare O'Beara
Posted July 21, 2018

Mystery Woman Sleuth | Mystery Amateur Sleuth | Suspense
Normally found on the Olympic Peninsula, Carson Stables owner Annie Carson attends a dressage event in Southern California. If the mystery contains horses, I'm interested. I've previously enjoyed a couple of the books in the Carson Stables series and this is the fourth title. The stable facilities we see initially near Annie's home are not just warmer than usual in Washington state, they're a lot swankier. In a wonderful gesture, the center is going to be a rescue home for both horses and troubled kids. Both equestrian trainers and skilled counselors will be on site. The aim is to rehabilitate boys away from crime. Travis Latham is the man responsible with the help of Annie's new boyfriend Marcus Colbert.
RUNAWAY MURDER then brings Annie down to California where, as a Western horse trainer, she knows she is out of her depth. Her pals Patricia Winter and Liz Faraday, keen riders and horse dealers, invite her down for a weekend of luxury and networking. The two former movie stars own a dressage stable with the utmost in modern facilities -- solar panels to run the air conditioning -- and regularly put up groups of equestrians during competitions. But Annie isn't long on the premises (feeling out of place), when tragedy strikes. The police are called to a car accident and someone who was riding a horse recently has been killed. They suspect foul play. I have to say the death upsets me, and I'd barely met the victim. Some people's deaths seem to elicit no sympathy and others make the reader want to find out what happened, personally if necessary.
If you can tell a Hanoverian from an Andalusian and a Friesian, you'll feel right at home here, as I did, as poor Annie didn't. She's never even seen a double bridle or a half-halt. All the horses are classically trained and each is described as a distinct personality, as are the good folks, from chefs to snobs, populating the sports complex. Along with a little history we find rivalries, nastiness, gossiping, and unpleasant treatment. Some odd events occur -- small perhaps but they add up, especially after Marcus Colbert arrives. And the killer isn't finished yet.
This book absolutely gripped me from start to finish. I could visualize every stride, piece of tack, and riding aid. The author Leigh Hearon credits dressage instructors Rebecca Parker Clarke, Janet Grumbok, and Charlotte Dujardin, as well as other riders, for her information. This is definitely the best book featuring horses you'll read all year, and by far one of the best-plotted mysteries too. RUNAWAY MURDER moves the Carson Stables up into a whole new league.
SUMMARY
Breaking free from her mounting responsibilities on the Olympic Peninsula, Carson Stables owner Annie Carson reluctantly swaps muddy jeans for breeches to attend a dressage event in Southern California. But after settling into elegant digs at a historic mansion, she finds herself surrounded by palace intrigue, backbiting riders, and cold-blooded murder. As Annie makes heads or tails of clues scattered around the show ring, she must figure out which of her new acquaintances is a killer—before the crazed culprit takes the reins . . .
---
What do you think about this review?
Comments
No comments posted.

Registered users may leave comments.
Log in or register now!