"Emotional and heart-wrenching tale of secrets and the power of love"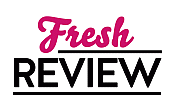 Reviewed by Debbie Wiley
Posted July 10, 2018

Romance Contemporary | Women's Fiction
Secrets are at the core of HOW TO KEEP A SECRET and the Stewart family is awash in secrets, from long-standing ones to more recent secrets. Nancy, her two adult daughters Jenna and Lauren, and Lauren's daughter Mackenzie (aka "Mack") have all bottled up secrets that are now about to explode. Can they pull together when life hits them with the unexpected?
Mack, despite being a cranky and rebellious teenager, quickly stole my heart. Her penchant for opening her mouth and saying exactly the wrong thing at the wrong time is almost endearing, particularly since I could see her own pain at the core of each one of her embarrassing moments. Lauren handles her with grace even though she's a wreck inside and I love watching their mother/daughter relationship rekindle as the secrets separating them begin to surface.
In fact, mother/daughter relationships are a key part of HOW TO KEEP A SECRET. Nancy has been distant from her daughters ever since they were children, never opening the door for confidences because of her own secrets. Little did she know that Jenna and Lauren harbored their own secrets from her. Jenna and Lauren already have a strong sisterly bond but I love watching them develop a relationship with their once aloof mother. There is a heart-breaking scene where Jenna asks for her mother that still makes me cry when I think about it.
HOW TO KEEP A SECRET alternates viewpoints, as we see the story unfold through the eyes of each woman. Nancy, Lauren, Jenna, and Mack all have a story to tell and Sarah Morgan does a beautiful job at letting their individual voices shine through. Sarah Morgan is a master at capturing the emotional heart of a moment and encapsulating it for the reader to not only read but experience that moment and this talent shines in HOW TO KEEP A SECRET. If you love stories that make you laugh, cry, and yes even a little angry, then HOW TO KEEP A SECRET is perfect for you.
SUMMARY
When three generations of women are brought together by crisis, they learn over the course of one hot summer the power of family to support, nourish and surprise
Lauren has the perfect life…if she ignores the fact it's a fragile house of cards, and that her daughter Mack has just had a teenage personality transplant.
Jenna is desperate to start a family with her husband, but it's… Just. Not. Happening. Her heart is breaking, but she's determined to keep her trademark smile on her face.
Nancy knows she hasn't been the best mother, but how can she ever tell Lauren and Jenna the reason why?
Then life changes in an instant, and Lauren, Mack, Jenna and Nancy are thrown together for a summer on Martha's Vineyard. Somehow, these very different women must relearn how to be a family. And while unraveling their secrets might be their biggest challenge, the rewards could be infinite…
Heartwarming and fresh, Sarah Morgan's brilliant new novel is a witty and deeply uplifting look at the power of a family of women.
---
What do you think about this review?
Comments
1 comment posted.
Re: Emotional and heart-wrenching tale of secrets and the power of love

I love Sarah Morgan's books. Thanks for the review!
(Kathleen Bylsma 3:50pm July 13, 2018)
Registered users may leave comments.
Log in or register now!