"Pastries and rugby make for unusual and fabulous bedfellows"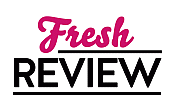 Reviewed by Monique Daoust
Posted July 8, 2018

Valerie King hated celebrating her birthday, that's why she was sitting all alone in a bar nursing another martini. When yet another man accosts her, she's ready to tell him off, however this one is different. He seems a gentleman and actually has a sense of humor, and for the first time that day, Val laughs. She knows he's Kyle Leighton, one of the Sydney Smoke players, the team her father coaches. Being new to the team, Kyle doesn't know who she is; players are barely allowed to look at coach Griff King's daughter, and Val's father didn't even want Kyle on his team. But Kyle makes her feel good when it counts, and they are so attracted to each other, that they find themselves in bed the same evening, without Kyle ever knowing who Val really is. Her father never needs to know...
Readers already familiar with the series already know how gruff Griff is (I couldn't resist!), but newcomers will get the gist of his personality quickly, and what a personality it is. The only reason Val and Griff's relationship is difficult is because of Griff's overprotectiveness, the reason for which was handled extremely well by Ms. Andrews; Val and her father's relationship is really heartbreaking. I also fell for Kyle nearly as quickly as she did; he is a very witty man, open-minded, and definitely someone to have in one's corner. They are stuck between a rock and a hard place, as admitting to the budding relationship could be detrimental to Kyle's rugby career, but they cannot keep their hands to themselves. While there are few mentions of rugby playing per se, I loved reading about the team dynamics, and how Tanner proved himself to be the perfect captain when things got out of hand.
Griff is an incredibly impressive character: a former rugby star himself, he is so redoubtable and so well written, that his temper is nearly a palpable thing. I think I must have recoiled in fear at some point, because he is such a powerful presence. He is intrinsic to the romance, because he is the sole reason that Val and Kyle have issues. The dialogues are spectacularly well written, be it the playful and flirtatious banter between Val and Kyle or the shout-out matches exchanged between the men, players and coach, which couldn't have sounded more realistic, and the sex is sizzling hot.
The Sidney Smoke Rugby series is such a favorite of mine, that I picked up the book solely on the series title, which coming from me says a lot. PLAYING DIRTY is another brilliant feather in Amy Andrews' well-decorated cap, and the best news is that there are two other books remaining in this series. Bring it on!
SUMMARY
Sydney Smoke star recruit Kyle Leighton can't believe the best sex of his life was just a one-night stand. He didn't even know her name… Until she shows up at the locker room two weeks later and he connects the dots.
Val King. Oh shit.
Coach has one hard and fast rule: Never, ever date (much less f*ck ten ways to Sunday) his daughter. And not only did Kyle break that rule, but he wants to break it over and over again. In the shower. Against a wall. On every flat surface in his home.
But the coach and his daughter share more than just DNA. Their issues run deep and fooling around with her could widen the family chasm.
And get Kyle benched for life.
So why can't he stop thinking about her? Flirting with her? Suggesting they date for real and damn the consequences?
Each book in the Sydney Smoke Rugby series is STANDALONE: * Playing By Her Rules * Playing It Cool * Playing the Player * Playing With Forever * Playing House * Playing Dirty
Excerpt
They stared at each other for long moments. She didn't know if it was just her, or just her imagination, but there was a far earthier aroma to the kitchen right now. It smelled more like a boudoir than a bakery, an erotic reminder of their rather animalistic coming together.

She was going to need nuclear strength disinfectant.

Kyle inspected the contents of the bag before returning his gaze to her. "About before."

"It's okay, I know. You don't have to say it. I understand."

He frowned. "You do?"

"It was a mistake."

His frown deepened. "Weeeell…I wouldn't call it a mistake, exactly. Something that good could never be a mistake."

Oh Lordy. More with the mouth. Val steeled herself against its panty-dropping effects. "You told my father you'd leave me alone. What would you call it?"

"A…slip."

Val almost laughed. "As in, you tripped, and your dick slipped into me?"

He did laugh, but sobered quickly. "No. That was a hundred percent deliberate."

Her heart leapt at the admission, but her more pragmatic angels prevailed. "But not what you came here for."

He sighed. "No. I really did just come here to check on you. To talk about the night we met."

"And we did. We agreed that I was alright and that night was great, but shouldn't happen again because of your career, and then we blew it. We…slipped." She smiled at the euphemism.

She'd slipped up a lot in life. Never had it resulted in a mind-blowing orgasm. Clearly she'd been doing it all wrong.

"But we really, really, really can't let it happen again. I've seen my father bench players for far less provocation than you've just given him. He doesn't believe in idle threats, Kyle."

"Yeah." He gave a half laugh. "I figured that one out already."

"So this is it. Finito." Val chopped her hand through the air to underscore her point. "The last time. We can't do this again."

He nodded. "Agreed."

But it was as reluctant as hell. He didn't look that certain, and they both needed to be on the same page with this or it was never going to work. "Why do I sense a but there somewhere?"

His sigh whispered to all the parts of her that were still excitable from their last encounter. "I just wish I'd known it was going to be it, you know? I could have prepared mentally. Plus—" He took a step towards her, and Val's senses, still in a state of alert, sizzled with awareness. "I could have made it really good for you."

Really good? Christ, if he could do better than that, she was a bloody goner. "Did you hear me complaining?"

"No."

Of course he didn't. Because he'd rendered her speechless. "Then you can rest easy, big guy." She patted him on the shoulder, an impulsive, affectionate gesture. Immediately she wished she hadn't. They didn't have that kind of relationship, as evidenced by the itch in her fingers. An itch demanding she curl said fingers into his shirt and drag him close.

She snatched her hand back. He noticed, but thankfully ignored it. "So we just carry on as normal? Like nothing ever happened between us?"

"Yep. It's not like we'll see each other that much, is it? The odd home game get-together at Tanner's. The occasional official rugby function. Easy."

His cocked eyebrow mocked her attempts at downplaying their crazy chemistry. "Easy?"

"Yes." She doubled down, clinging desperately to her conviction. "I think perhaps it would be advisable for us not to ever be alone together, if it can be avoided."

He chuckled. "You think?"

The chemistry flared between them, so did her temper. For the love of all that was holy, she was doing this for him. If he wasn't Kyle-hotshot-Leighton, she'd be fucking him and flaunting it at every opportunity. And screw what her father said. "I'm trying to look out for your career, Kyle. Remember that?"

"What if I could have both? What if I told you I could handle my career and your father just fine without dancing around and pretending I'm not totally hot for his daughter?"

Val's stomach did a three-sixty turn in her belly. Her heart did the same in her chest. "You've known me for two weeks."

The whole thing was bloody preposterous.

"I was hot for you the moment I saw you sitting on that barstool all alone, murdering olives with a toothpick."

God. She wished Kyle would stop saying all the right things. It made him very hard to resist. But she'd known her father for much longer than Kyle had. She knew how bloody minded he was, and Kyle damaging his career like this over some chick he picked up in a bar was monumentally stupid.

Nobody gave up the chance of a lifetime for a bit of tail.

She appreciated Kyle's bravado, but her father couldn't be handled. The only person who could really do that was Eve, and there were times when he sorely tested her calm, unflappable demeanour.

Val knew she'd never forgive herself for getting between Kyle and her father. The sex was good—incredibly good—but some things were bigger.

"Trust me, you'll thank me for this one day." He eyed her dubiously. "Rugby glory, Kyle. My dad can make that happen."

His tawny gaze glittered at her, obviously torn between the temptation of the flesh and the temptation of the pitch. Of achieving his lifelong goal. No matter how much he wanted her, she knew he wanted that more.

She didn't know Kyle very well, but she knew guys just like him. Driven. Focused. Ambitious. Every Smoke player, every pro rugby player was the same. They wanted to be the best. The top of their game. They wanted the glory. And they worked their asses off to get it.

She knew without having to even ask him that Kyle would have been working towards the glory all his life. He wouldn't give it up. And she wouldn't let him.
---
What do you think about this review?
Comments
1 comment posted.
Re: Pastries and rugby make for unusual and fabulous bedfellows

This is a book I'm going to have to read! Great review and
thanks!
(Kathleen Bylsma 8:46pm July 8)
Registered users may leave comments.
Log in or register now!