"The rebellion is starting..."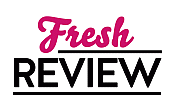 Reviewed by Debbie Wiley
Posted July 6, 2018

Dystopian | Young Adult | Young Adult Fantasy
SMOKE AND IRON is the fourth book in Rachel Caine's The Great Library series and picks up right where the last book ended. Jess Brightwell and Dario Santiago have concocted a plan that they hope will take down the Archivist and restore the Great Library to its original purpose. But will they lose everyone they love in the process?
SMOKE AND IRON is definitely best appreciated in the context of a series as a whole. The character development along with their relationships and world building have already been well established in the three earlier books. SMOKE AND IRON is the beginning of the true rebellion and it helps to have an idea of the evil they are rebelling against in order to fully cheer on their endeavors. The characters have been separated in various directions to execute Jess and Dario's dangerous plan, and Rachel Caine alternates between them so that we can see how the plot is unveiling on all angles.
Rachel Caine excels at character development and SMOKE AND IRON is no exception. We get to see a bit more of Jess' brother, Brendan, and his personality grows on me as the story line progresses. And wow, Khalila Seif has always been a solid favorite of mine in The Great Library series, but she really shines in SMOKE AND IRON! I also love that we get to see a bit more of the Obscurists and I hope we continue to see more of them in the next book as I'm fascinated by the revelations in SMOKE AND IRON.
SMOKE AND IRON is yet another stellar fantasy tale from Rachel Caine! I love some of the steampunk overtones, such as the automatons. SMOKE AND IRON delights with each and every new invention we see, both from the hand of Thomas and the machinations of the Archivist. The Great Library has quickly become one of my favorite fantasy series and each book only gets better and better. I can't wait to see what Rachel Caine has in store for us next!
SUMMARY
To save the Great Library, the unforgettable characters from Ink and Bone, Paper and Fire, and Ash and Quill put themselves in danger in the next thrilling adventure in the New York Times bestselling series.
The opening moves of a deadly game have begun. Jess Brightwell has put himself in direct peril, with only his wits and skill to aid him in a game of cat and mouse with the Archivist Magister of the Great Library. With the world catching fire, and words printed on paper the spark that lights rebellion, it falls to smugglers, thieves, and scholars to save a library thousands of years in the making...if they can stay alive long enough to outwit their enemies.
---
What do you think about this review?
Comments
No comments posted.

Registered users may leave comments.
Log in or register now!