"San Francisco Holds Many Secrets At The Turn Of The Century"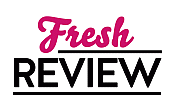 Reviewed by Patricia (Pat) Pascale
Posted July 5, 2018

Inspirational Historical | Romance Historical
IN PLACES HIDDEN is a historical and Christian mystery with a touch of romance and a sprinkle of surprise by Tracie Peterson. It takes place at the turn of the century in San Francisco. Camrianne Coulter is heading West from Chicago on a search to find her brother, Caleb, missing for three months. Caleb always communicated regularly with his sister and his parents and they are concerned at his lapse and convinced something is wrong. Both ill, her parents urge her to head to the City by the Sea and find Caleb.
While on the train she befriends two women her age, Judith and Kenzie who are also traveling to San Fran on their own missions. Kenzie, left at the altar is still reeling from the shock. Judith lost both her parents and while sorting through their belongings finds a letter to her mother's sister who she never knew existed. The girls decide to band together and pool their money. Camri invites them to live at her brother's home, which is large enough to accommodate them all and is in a good neighborhood. They will all seek employment, then work together to find Caleb.
Kenzie finds work at her Uncle's candy factory and introduces Camri and Judith to him and he hires them, too. The pay is good and they can commute by cable car. Camri strikes out with her interrogations of Mr. and Mrs. Wong, the Chinese Couple who keep Caleb's home. She also meets Mr. Armbruster, Caleb's boss and she feels he is no help at all. It is when she is introduced to handsome and Irish Patrick Murdock that she feels she is making some progress. Caleb successfully defended Murdock from a murder conviction and they became friends. The attraction between Patrick and Camri grow as they work closely together gathering clues pointing to the disappearance of Caleb. It leads to the infamous Barbary Coast where human trafficking runs rampant and the Shanghai-ing of young men to work on ships is discovered. They gather proof of corruption and race against being found out from the powerful, angered bigwigs who run the City and want them stopped at any cost.
IN PLACES HIDDEN is a nice beginning to the Golden Gate Secrets Trilogy. Tracie Peterson is a strong writer of historical fiction and writes beautifully about Christian faith and ideas. Her characters are easy to root for and Patrick will steal your heart as he did mine. Several interesting subplots evolve and in the end the questions are answered and justice is found. The icing on the cake is a promising future for Patrick and Camri. Who knows what is next for Judith and Kenzie? The next book is coming in July and I will be first in line to continue on this delightful adventure.
SUMMARY
In the early 1900s, Camri Coulter's search for her missing brother, Caleb, leads her deep into the political corruption of San Francisco--and into the acquaintance of Irishman Patrick Murdock, who her brother helped clear of murder charges. As the two try to find Caleb, the stakes rise and threats loom. Will Patrick be able to protect Camri from danger?
On her way to San Francisco to find her brother, Caleb, who went missing three months ago, Camriann Coulter meets Judith and Kenzie, who both have their own mysteries to solve in the booming West Coast city. The women decide to help each other, including rooming together and working at Kenzie's cousin's chocolate factory.
Camri's search for her brother, an attorney, leads her deep into the political corruption of the city--and into the acquaintance of Patrick Murdock, a handsome Irishman who was saved from a false murder charge by Caleb. Patrick challenges all of Camri's privileged beliefs, but he knows more about what happened to her brother than anyone else. Together, they move closer to the truth behind Caleb's disappearance. But as the stakes rise and threats loom, will Patrick be able to protect Camri from the dangers he knows lie in the hidden places of the city?
---
What do you think about this review?
Comments
No comments posted.

Registered users may leave comments.
Log in or register now!