"A cute second-chance romance!"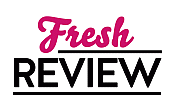 Reviewed by Jennifer Rummel
Posted July 3, 2018

After Elise's bridezilla wedding, Jane Denning is determined to make her wedding low-key. Her best friend Wendy Liu isn't convinced, nor is she thrilled about the idea of Jane getting married. Wendy knows that her relationship with Jane will change forever. She's not sure Cameron is the right man for Jane. She certainly doesn't want to deal with Jane's brother Noah, the only man who has broken her heart. Wendy came back from heartbreak stronger than ever, but she's avoided him ever since.
When Noah surprises his sister for the photo shoot for the wedding website, Wendy's stunned to see him. There's no way she can avoid him this time. Then she's forced into a trip to New York City with Jane and crashing at Noah's place. There may have been a toe-curling kiss or two. Noahs more than ready to pick up their friendship once again. The conversation comes easily to them, but underneath, Wendy's still angry at him for his past behavior. She's not one to back down, but she is determined to show him that she's changed. She just wishes her heart wouldn't flutter at his words and that his kisses didn't make her forget about the rest of the world.
IT TAKES TWO is the second book in the Bridesmaids Behaving Badly trilogy. One part sweet, one part sassy, and one part sexy, this second-chance romance novel takes the cake. Both Wendy and Noah have baggage from their past that they need to let go of to achieve happiness. The banter and the challenges between the two of them make their chemistry sizzle. While Wendy's not totally on board with the wedding, she only wants happiness for her best friend. She's scared of the changes ahead for their friendship. Her feelings create tension in the story but make her a more fully developed character. Noah's character was forced to grow up early and take on too much responsibility. As a result, he's used to taking care of everyone around him and not knowing how to let them handle their own problems and also not knowing how to have fun. The two characters complement each other. While the romance of the book takes center stage, the friendship between the women makes the book stand out. The four friends and their history creates the backdrop that makes readers excited about the whole series.
SUMMARY
In this hilarious romantic comedy, USA Today bestselling author Jenny Holiday proves that what happens in Vegas doesn't always stay in Vegas...
All's fair in love and war
Wendy Liu should be delighted to be her best friend's maid of honor. But after years spent avoiding the bride's brother - aka the boy who once broke her heart - she's now trapped with him during an endless amount of wedding festivities. Luckily she's had time to perfect her poker face, and engaging Noah Denning in a little friendly competition might just prove that she's over him for good...
Noah Denning is determined to make his little sister's wedding memorable. But it seems Wendy is trying to outdo him at every turn. Challenging each other was always something he and Wendy did right, so when she proposes they compete to see who can throw the best bachelor or bachelorette party in Sin City, Noah takes the bait - and ups the stakes. Because this time around, he wants Wendy for keeps. And when you're fighting for love, all bets are off.
---
What do you think about this review?
Comments
No comments posted.

Registered users may leave comments.
Log in or register now!