"A brilliant and moving story of a love that was meant to be..."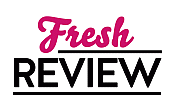 Reviewed by Monique Daoust
Posted July 3, 2018

Amish | Romance Contemporary | Women's Fiction
It was a bright August morning, yet Caleb Stoltz knew it was going to be a trying day. He has personal business that he cannot postpone any further; he is at a loss on what to do about his teenage niece Hannah, and an argument with her brother Jonah disrupted breakfast. But for one moment in time, Caleb's life would have taken a different turn, and a frightful accident has Caleb rushing to the big city with his brother, disobeying his father and most of his Amish community. Fourth-year medical student Reese Powell is sent to help him out and for Caleb, things will never be the same again.
Hours after finishing BETWEEN YOU AND ME, I am still thinking about what an extraordinary story it is, and I am ashamed to admit that it was the first book by Susan Wiggs that I have read. Wiggs' voice is so powerful, assured, and intimate that I was transported into Caleb and Reese's world from Chapter One, and I lived every moment of their story along with them. I appreciated the author's unfailing impartiality with regard to the Amish and English ways of life, the vibrant descriptions of country life and the urgency of an emergency trauma center, the burdens that Caleb must bear, the doubts and crushing expectations that weigh upon Reese's shoulder. BETWEEN YOU AND ME is a story trying to do what's right while being the person you are meant to be, which might clash with what others expect of you.
BETWEEN YOU AND ME is such a moving, intelligent, absorbing novel that I find myself at a loss for words to express how much it resonated with me. The characters are exceptionally well rounded, so human and captivating; the story so meticulously crafted that I wasn't even tempted to second-guess the author, or wonder what would come next; I simply let Ms. Wiggs take me along on this marvelous journey that brings Caleb and Reese together. Strangely enough, If you tend to think too much about plot twists, I would advise readers not to read the prologue, to read it after you're done with the book, or not think about it; I must say that I was expecting a specific turn of event, and thankfully I was wrong, but it somewhat led me to imagine things otherwise for a little while. There is tragedy and heartbreak, dark clouds and dazzling sunshine, and yes I cried. BETWEEN YOU AND ME is about having the courage of your convictions and the strength to let yourself love and be loved told by an outstanding storyteller.
SUMMARY
Deep within the peaceful heart of Amish country, a life-or-death emergency shatters a quiet world to its core. Number-one New York Times bestselling author Susan Wiggs delivers a riveting story that challenges our deepest-held beliefs.
Caught between two worlds, Caleb Stoltz is bound by a deathbed promise to raise his orphaned niece and nephew in Middle Grove, where life revolves around family, farm, faith—and long-held suspicions about outsiders. When disaster strikes, Caleb is thrust into an urban environment of high-tech medicine and the relentless rush of modern life.
Dr. Reese Powell is poised to join the medical dynasty of her wealthy, successful parents. Bold, assertive, and quick-thinking, she lives for the addictive rush of saving lives. When a shocking accident brings Caleb Stoltz into her life, Reese is forced to deal with a situation that challenges everything she thinks she knows—and ultimately emboldens her to question her most powerful beliefs.
Then one impulsive act brings about a clash of cultures in a tug-of-war that plays out in a courtroom, challenging the very nature of justice and reverberating through generations, straining the fragile threads of faith and family.
Deeply moving and unforgettable, Between You and Me is an emotionally complex story of love and loss, family and friendship, and the arduous road to discovering the heart's true path.
---
What do you think about this review?
Comments
No comments posted.

Registered users may leave comments.
Log in or register now!