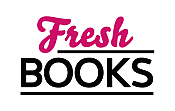 Lots of Love in February
"Will one woman bring a professional seducer to his knees?"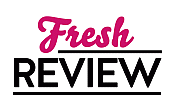 Reviewed by Monique Daoust
Posted July 3, 2018

Collette Fortier arrived in London a few months ago to live with Lady Ravensgate, a supposed relative, but Collette may have ulterior motives. As the daughter of a notorious assassin, Collette has to keep her guard up and never reveal too much. While attending yet another ball, Collette sees Rafe Beaumont, London's most adored rogue, who is trying to escape a horde of female admirers. Collette is as mesmerized as everyone else is by Rafe, but she has no time for frivolities. Word eventually gets to Lieutenant Colonel Draven, Rafe's superior, that Collette may not be the harmless maiden she appears to be, and he sends Rafe to see if he can find out anything about her assassin father... by seducing her.
Known as "the Seducer," Rafe has never had a difficult mission because he uses his considerable charms to extract secrets from women who inevitably fall for him. For the first time in his life as a spy, it doesn't work on Collette and Rafe is positively flabbergasted! He finds he actually likes Collette and resigns himself to play the faithful friend to get closer to her, which he doesn't find it as excruciating as he thought he would. I must say that I found Rafe to be exceedingly conceited, vain, and somewhat coldhearted; he would have been insufferable, if not for the other Survivors and Collette, who reminds him that he is, in spite of his beauteous self, just a human being. He's not disagreeable, he just comes off as very superficial and smug, but some of that has to do with who he starts out as in the beginning. On the other hand, I liked Collette a lot; she was risking her life for her beloved father. However, this was also a little problematic for me because we know he's a dangerous assassin.
AN AFFAIR WITH A SPARE has a very intricate plot, where there is a very fine line between love and lust, treason, trust, and betrayal. I was surprised at how the story veered in directions I had not anticipated, and especially the ending which almost came as a shock. To say the characters are complex would be a major understatement, and I loved that Collette was never a lovesick ninny. Apart from other Survivors, and my personal favorite Jasper, there are some fabulous secondary characters, namely Horatia, Rafe's stepmother, and some of whom I hope we will encounter again in future installments of the Survivors series, including Mrs. Monroe, and the fascinating Thomas Gaines. Shana Galen's writing is exquisite; the darkness of the docks, the opulence of ballrooms, and the spying milieu all portrayed with the same care and attention to detail. The romance is wild, passionate, and at times heartbreaking, and our couple has a few close calls. Once again, Shana Galen has found new ways for true love to prevail.
SUMMARY
Rafe Beaumont, fifth son of an earl, uses his irresistible charm with the ladies to glean dangerous war secrets. Now he's putting those skills to the ultimate test: capturing an elusive assassin by seducing his daughter. The problem? She's entirely immune to Rafe's flattery.
Never before has Collette Fortier met a man as attractive as Rafe. But her father's life is at stake, and succumbing to Rafe would be disastrous. But when Rafe turns the tables on her, offering support and friendship instead of a fleeting affair, Collette finds herself tempted in ways she never could have imagined...
---
What do you think about this review?
Comments
No comments posted.

Registered users may leave comments.
Log in or register now!