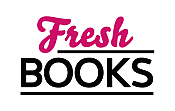 May Books to Delight
"Giant iguanas and a hurricane attack a small Florida town!"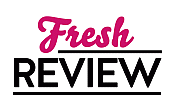 Reviewed by Debbie Wiley
Posted June 28, 2018

Many of the residents of Polo Springs, Florida, are annoyed by the small green iguanas that are seemingly overrunning their town. Some of the residents have even started to question why the iguanas seem so prolific this year. However, with a hurricane approaching, no one has thought to question: if these are the baby iguanas, what exactly are the sizes of the parents? Will the town of Polo Springs survive the destruction of Hurricane Ramona and the dinosaur-sized iguanas?
Giant monsters, a hurricane, and the setting is Florida? Bonus points that Hunter Shea is the author. Oh, you could easily bet I would read this one! Hunter Shea doesn't disappoint in this short but entertaining story. Hunter Shea perfectly captures the flavor of Florida with a hurricane on the horizon. The residents' lackadaisical attitude towards the approach of Hurricane Ramona is reminiscent of when Hurricane Charley slammed the west coast of Florida in 2004, minus of course the giant iguanas.
And oh, the giant iguanas! JURASSIC, FLORIDA is like reading a B-movie with the quirky characters, crazy scenarios, and of course the giant iguanas that like to munch on humans. Don't get too attached to anyone as everyone is fair game when giant iguanas take over. I grew up watching old monster movies and if you love those movies and the campiness of them, then you will love JURASSIC, FLORIDA!
SUMMARY
FLORIDA. IT'S WHERE YOU GO TO DIE. Welcome to Polo Springs, a sleepy little town on Florida's Gulf Coast. It's a great place to live—if you don't mind the hurricanes. Or the flooding. Or the unusual wildlife . . . IGUANAS. THEY'RE EVERYWHERE. Maybe it's the weather. But the whole town is overrun with the little green bastards this year. They're causing a lot of damage. They're eating everything in sight. And they're just the babies . . . HUMANS. THEY'RE WHAT'S FOR DINNER. The mayor wants to address the iguana problem. But when Hurricane Ramona slams the coast, the town has a bigger problem on their hands. Bigger iguanas. Bigger than a double-wide. Unleashed by the storm, this razor-toothed horde of prehistoric predators rises up from the depths— and descends on the town like retirees at an early bird special. Except humans are on the menu. And it's all you can eat . . .
---
What do you think about this review?
Comments
No comments posted.

Registered users may leave comments.
Log in or register now!