"Holland, romance and Delft china"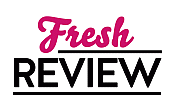 Reviewed by Patricia (Pat) Pascale
Posted June 26, 2018

Women's Fiction Historical | Historical | Thriller Historical
MIDNIGHT BLUE takes place in 1654 in Holland in the era known as Holland's Golden Age. At 25 years old, Catrin is married to Govert, a man she knew her whole life in the village of Rijn. One night at the local fair they get together and began drinking. Catrin got pregnant, and months later they were married. She had a miscarriage. The man she thought was romantic turned out to be hard, cold and abusive. He drank too much and would come home from the tavern and beat her. On their small tenant farm, Catrin worked very hard. One day is the same as the day before. She milks the cows, feeds the chickens, makes cheese, churns butter, tends the vegetable garden, and washes and mends their clothes. Once in awhile she paints something pretty and dreams about living in a big city and becoming an artist.
Govert is found dead in his bed one morning and local gossip runs rampant about Catrin, questioning her and how her husband died. She did have a secret but was unwilling to share it with anyone. She knew she had to flee quickly. She wanted a new start far away from Rijn. As soon as their meager possessions were sold she left her home town. A woman traveling alone in that time was unheard of and frowned on but Catrin wanted a new life in a new locale. While traveling to Amsterdam she meets a handsome adventurer, Matthias. She tells him she is looking for a job and about her past. He offers to introduce her to his brother who is looking for a housekeeper. She meets him and his wife and is offered the position. Her mistress loves to paint and enjoys taking art lessons. Catrin attends her classes with her and meets Rembrandt, a local master, Rembrandt, who encourages Catrin to pursue her painting. However, when her past sneaks up on her again she must flee once more. This time to Delft where she gets a job painting in a pottery shop and marries the owner. When her husband dies from the plague, Catrin becomes the owner of the shop and begins to work on the Delft pottery.
Simone Van Der Vlugt is a Dutch novelist and MIDNIGHT BLUE is her first novel published in the United States. I enjoyed the story of how the Delft blue-and-white pottery came into existence and became popular all over the world. Catrin was a woman ahead of the times and she endured. A widow twice, she has a daughter and in the end finds her forever love in Matthias. He will always be an adventurer looking for his next voyage. He will leave her for a time and return with trinkets for her from all over the world he loves to explore. He always returns to his Catrin who he loves deeply and the relationship works for them both. A recommendation for those who love historical novels with a touch of romance, art and locales in Holland.
SUMMARY
From Simone Van Der Vlugt comes her European bestselling novel of a young woman's rise as a painter in Holland's Golden Age—perfect for readers of The Miniaturist, Tulip Fever, and Girl with a Pearl Earring.
Amsterdam 1654: against the backdrop of Holland's Golden Age, a dangerous secret threatens to destroy a young widow's new life.
Following the sudden death of her husband, twenty-five- year old Catrin leaves her small village and takes a job as a housekeeper to the successful Van Nulandt merchant family. Amsterdam is a city at the peak of its powers: science and art are flourishing in the Golden Age and Dutch ships bring back exotic riches from the Far East. Madam Van Nulandt passes her time taking expensive painting lessons from a local master, Rembrandt van Rigin, and when Catrin takes up a brush to finish some of her mistress's work, Rembrandt realizes the maid has genuine talent, and encourages her to continue.
When a figure from her past threatens her new life, Catrin flees to the smaller city of Delft. There, her gift as a painter earns her a chance to earn a living painting pottery at a local workshop. Slowly, the workshop begins to develop a new type of pottery to rival fancy blue-on-white imported Chinese porcelain—and the graceful and coveted Delft Blue designs she creates help revolutionize the industry. But when tragedy strikes, Catrin must decide whether to defend her newfound independence, or return to the village that she'd fled.
---
What do you think about this review?
Comments
No comments posted.

Registered users may leave comments.
Log in or register now!