"A chilling and suspenseful hunt for a cruel and dangerous predator killer!"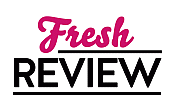 Reviewed by Audrey Lawrence
Posted June 8, 2018

The team is in place, the trap is set, and the rat seems to be on his way. Cassandra "Cassie" Dewell, a chief investigator for Bakken County in North Dakota, has spent years trying to capture a notoriously clever and highly intelligent serial killer called "The Lizard King." As the cold- blooded killer operates as much as possible off the grid, few law enforcement officers have been able to get near him. Cassie, however, has a good relationship with Leslie Behaunnek, a county prosecutor in Wilson County, North Carolina and she has some intel on his whereabouts. With all the planning she has put into setting up this trap, what could go wrong?
But wrong do things go... terribly wrong. What caused this to happen? As in any tragedy, politics and political ties make their move to get what they want and county attorney Avery Tibbs is demanding answers. Meanwhile, two boys, Raheem Johnson and Kyle Westergaard, go missing. Officially, no one seems to take an interest in their disappearance, and Cassie is charged with finding them. Her quest proves far more dangerous and fares more frightening than she could possibly imagine. Will she be able to find them in time?
With its deceptive and idyllic title, PARADISE VALLEY is the final and starkly realistic novel about a hunt for a psychopath serial killer in C.J. Box's Highway Quartet series. While PARADISE VALLEY is an absolutely terrific read as a stand-alone book, the award-winning C. J. Box's fans are sure to be thrilled with this very grande finale centred on the hunt for The Lizard King.
I have long been a fan of C.J. Box, especially for his Wyoming Game Warden Joe Pickett stories, as he is a master storyteller and his character portrayals are top of the class! Cassie is a wonderfully independent and resourceful protagonist coping with so many challenges, especially with the loss of her formal role. Box's storyline is strong and full of tension and shifting emotions. His descriptions of characters and scenes are so authentic, it is easy to visualize the action as if it is happening right in front of your eyes. The emotional tension between characters, especially the hostages held by the killer, keeps your eyes on the page as they move back and forth between dealing with the situations they face and the impact they have on each other. Thriller and crime fans definitely need to have PARADISE VALLEY on the TOP of their must-read lists! Don't miss it!
SUMMARY
She almost caught him once. Now, he's back.
For three years, Investigator Cassie Dewell has been on a hunt for a serial killer known as the Lizard King whose hunting grounds are the highways and truck stops where runaways and prostitutes are most likely to vanish. Cassie almost caught him...once.
Working for the Bakken County, North Dakota sheriff's department, Cassie has set what she believes is the perfect trap and she has lured him and his truck to a depot. But the plan goes horribly wrong, and the blame falls on Cassie. Disgraced, she loses her job and investigation into her role is put into motion.
At the same time, Kyle Westergaard, a troubled kid whom Cassie has taken under her wing, has disappeared after telling people that he's going off on a long-planned adventure. Kyle's grandmother begs Cassie to find him and, with nothing else to do, Cassie agrees—all the while hunting the truck driver.
Now Cassie is a lone wolf. And in the same way that two streams converge into a river, Kyle's disappearance may have a more sinister meaning than anyone realizes. With no allies, no support, and only her own wits to rely on, Cassie must take down a killer who is as ruthless as he is cunning. But can she do it alone, without losing her own humanity or her own life?
---
What do you think about this review?
Comments
No comments posted.

Registered users may leave comments.
Log in or register now!