"Magic comes in many forms, the best from the heart."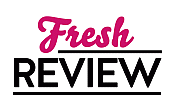 Reviewed by Annetta Sweetko
Posted June 8, 2018

Neve March is a stained, UNLIT in a world of witches and magic so she was trained as a soldier, one of the Nightwatch that guards the walls of the elite. She might not be ecstatic with her life (having gone through a nasty breakup), but she has her work and friends and her own form of honor. But her life is quickly changed with the rescue of a woman who has been missing for a dozen years, with no memory of where she had been. The attack of their enemy during the rescue sends Neve and the rescued woman to Blacklake encampment and the attention of Commander Trey Stone, Blacklake Prime. He seems to be a man of honor, strength, and respect and one with secrets -- just as she has secrets of her own. You see Neve March just might not be UNLIT after all, as the wind sometimes speaks to her with warnings and help.
Having helped save one of the elite she is rewarded with an invitation to an exclusive Masque, but all is not right with that populace. Then Trey Stone and Lord Kiro, a strong healer and man with much pull in the elite world, asks Neve for help and the uninitiated soldier goes undercover in the glitz, glamour and debauchery of the elite, to find a traitor.
UNLIT is a fascinating read. The two main characters could not be more different in their backgrounds but are amazingly the same in their thoughts and actions. They are both fighters, warriors who will do whatever it takes to make things right. There are a lot of things that happen in this book that will take your breath away, make you angry at certain people, cry for others and applaud when the bad guys get theirs. As with most of Ms. Arthur's books this is a highly sexual storyline, but when it came to this couple it seemed to never be the right time. You could feel their tension and with Neve being considered taboo she felt he couldn't be interested in her. (You will have to read UNLIT to get the full gist of why she believes this but it links to the staining of her skin and prejudices.) As their stories unfold, however, it becomes obvious Trey has no prejudices of any kind and does feel a lot for Neve. When they do finally come to an understanding it is explosive and rather satisfying for them as well as the reader. The ending is a really romantic moment and for romance readers worth the wait.
Keri Arthur is one of the few authors who can take an inhospitable world, filled with prejudicial self-indulgent people and turn it into a romantic paranormal not easily set aside. I found myself thinking about Neve, the outcast of the society, and Trey, a self-outcast of the same society, whenever I had to put down the book. I hope this is not a one-shot book and that Ms. Arthur takes us back to this world as there are still a lot of intriguing characters that I would love to see come to life under her direction.
Learn more about Unlit
SUMMARY
Winterborne has long been a city divided between those who have magic, and those who do not. Between those who are free, and those who are not…
Though classified as having no magic, Neve March can hear the whispers of the wind and sometimes even control her. But it's a secret she must hold close if she wishes to continue as Nightwatch—the soldiers who guard Winterborne against those who roam the wastelands and feast on human flesh.
But when Neve investigates a faint SOS signal, she not only unearths a woman close to death, but a plot involving an ancient enemy long thought dead.
In an effort to expose those behind the plot, Neve goes undercover amongst Winterborne's elite—a dangerous step that could expose her secret and rip away all that she holds dear.
But the trail of treachery leads her from Winterborne's golden halls to the heart of the enemy's hive, and it will shake her belief of not only who she is, but what she is.
---
What do you think about this review?
Comments
1 comment posted.
Re: Magic comes in many forms, the best from the heart.

A fabulous review. Thanks. I've read Keri for years and this
sounds very good!
(Kathleen Bylsma 3:46pm June 14)
Registered users may leave comments.
Log in or register now!